Sk8Park Boys Room Makeover – Last Minute Details
It's week 5 of the One Room Challenge Makeovers.  I'm making over our tween boys bedroom since we moved into our new house a little over a year ago and he's sleeping on a mattress on his floor.  Its time he has a real room!
This weeks post is not the reveal as you can tell. The One Room Challenge was extended to 7 weeks for the first time ever since it started because of delayed shipments & delay in trades schedules due to all the crises that Florida, Texas & California has experienced in the past few months. I think I may have got caught up in the shipment delay because I'm still waiting for my inspiration piece to arrive from the U.S. – the graffiti wall mural which I designed the room around. Normally it would have been here by now.
Here's the inspiration piece|mural that I'm waiting for: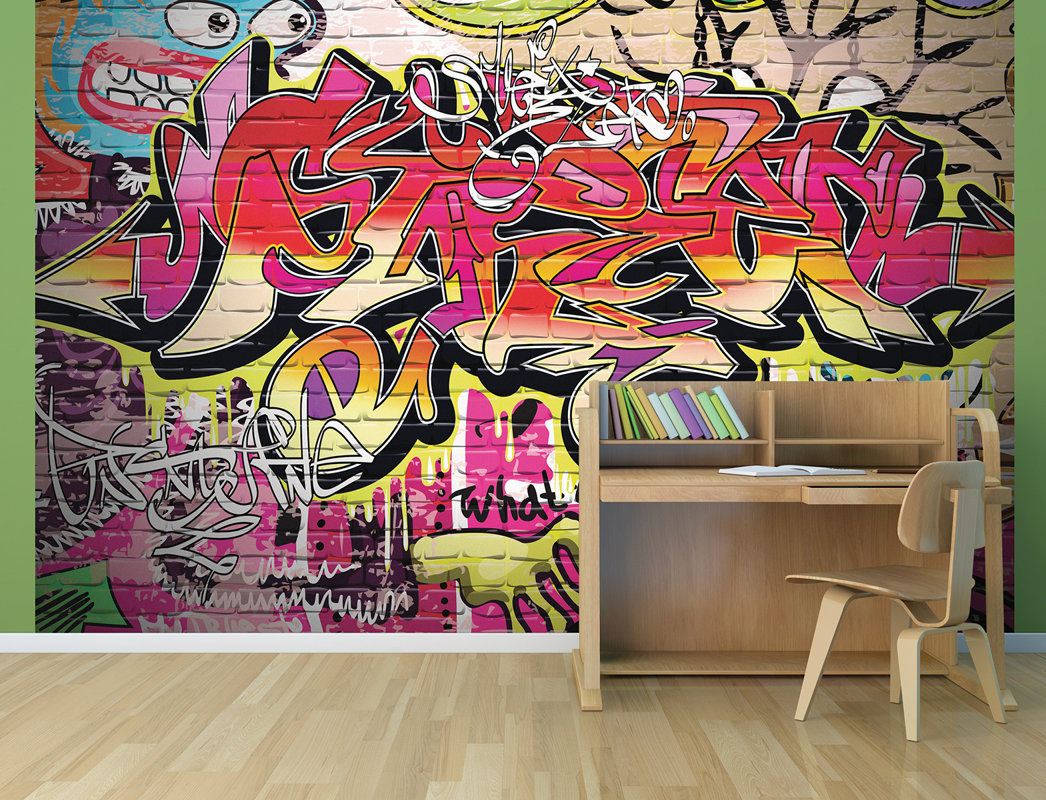 The wall is awaiting is mural….
The hardwood flooring is coming along very nicely. It will finished being installed this week-end with the baseboard trim going up as well.
I am super pleased as how the flooring is turning out. Having said that, however, I bought a rug from Ikea to put down on the floor. I debated for close to an hour at the store on the size. Do I just put down a small area rug, or a rug to cover almost the entire floor. But practically won out. The thought of 3 – 4 11 year olds hanging out in the room pushed me over the edge to protect our investment – the hardwood!
Click here to see why I decided to install hardwood flooring vs. laminate.
This Ikea rug above, will cover and protect our hardwood floors, AND be a cool vibe for the Sk8Park room.
Ikea Dresser Makeover
Our son's former dresser, a white high gloss Ikea dresser is in good shape and works well for him. BUT the shiny white high gloss look doesn't fit into the Sk8Park theme so I painted it in two coats of Zinsser 1-2-3- primer in grey. Normally after the primer, you can paint it again using any type of paint & color that you want. However, I like the industrial feel that the dresser now has so I kept it that way
It turned out better than I thought it would. I've never painted an Ikea high gloss piece before. The picture below is what is used to look like.
The hammock has arrived! It's going to look great in the corner!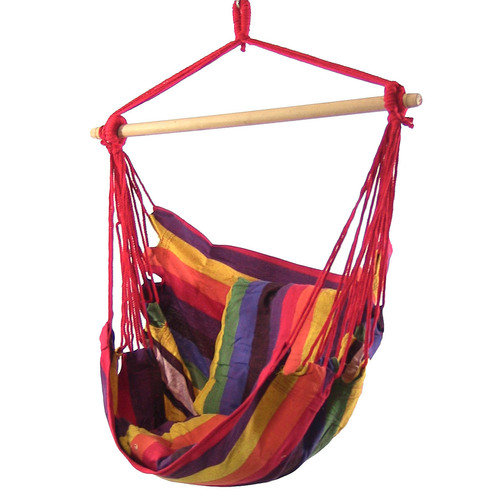 What's Left to Do:
set up bunk bed
set up dresser
install curtains
set up boys hang out area
a few more surprises!
Please sure to come back next week and see the final reveal!
Need help with styling or decorating a room? Check out my online decorating, staging & color consult services.
Be sure to check out the 20 Featured Designers here and the rest of us 200+ Guest Designer|Bloggers here.
This is my forth time taking on the challenge. The first time I redesigned our entryway. The second time was our master bedroom including adding on a master en-suite and the third time was our family room.
I help busy homeowners, just like you, to style their house to make it a stunning retreat, where they can live and enjoy their home. I help homeowners, make money beyond their wildest expectations from the sale of their house by guiding them when they're getting their house ready to sell.
Hi! I'm Debi Collinson. Home Stylist. Stager. Color Consultant. Real Estate Investor. It all started back in 2006, at the request of a realtor, where I nervously staged my very first home. But the sellers liked their newly styled home so much that they turned down an offer for full asking price. I went back to design school and the rest is history. In my spare time, LOL, I buy "fixer uppers" to fix up & either sell for a healthy profit or to rent. I'm currently living in my 8th "fixer upper." Sign up to receive my e-mails of how to make your home stunning, how to sell your house for top dollar AND how to become financially independent one fixer upper at a time!