Thanksgiving Table Décor Ideas
Are you frantically getting ready for a Thanksgiving dinner gathering that you're hosting? Want some ideas on table décor? Check out my recommendations below for those items to add style to your table and also some needed décor that you want to stock up in advance of the big day.
This post contains affiliate links. That means if you click and buy, I may receive a small commission (at zero cost to you). Please see my full disclosure policy for details.
I ONLY recommend products that I LOVE 🥰 and have 4-5 star ratings, have a large number of solid reviews, and often are Amazon's Choice. Also, I add my Designer Tips of when & where to use the product in the description below.
You don't have a Prime membership? No problem! Just click my link and you can become a prime member. Amazon Prime members
16 pieces velvet pumpkins in fall colors
perfect for your Thanksgiving Table decor
very new and trendy this year
great for grownup or kids table
set of 6
super cute
dried grass décor for your Thanksgiving table or buffet table
Amazon's choice
18″ extra long artificial berry stems
great for Thanksgiving or Christmas
Tall glass for table centrepiece
available in two sizes
available in different colors
great table runner for center of table as a backdrop for your table decorations
#1 seller
Comes in many colors
set of 20, gold napkin place holders
suitable for most decors
Amazon's choice
100% cottong table napkins
great color for thanksgiving
Amazon's choice
set of 6 matt black
tall tapered candle stick holders
for contemporary table settlings
Amazon's choice
set of 6 gold candle stick holders
for contermporary table settings
Amazon's choice
set of 12 gold glass tea canle holders
a perfect addition to your Thanksgiving table
Don't forget the candles!
set of 12 tapered candles
10 hour burning
unscented
available in many colors
don't forget the tealights
set of 100
Need some inspiration?
Do you hate your house colors or a room in your house?
Does picking out paint colors, finishes and/or a furniture overwhelm you? I can help you! I offer several different color consult, design packages & staging packages. I guarantee my work. I will make sure you're happy. Let me help you take the stress out of choosing a paint color for you.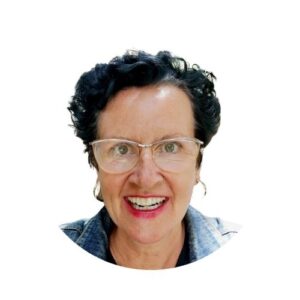 Hi! I'm Debi Collinson. Designer. Color Consultant & Real Estate Investor.
I conducted my first color consultant at the age of 7. lol. I grew up learning how to read blue prints, going on construction sites and helping my dad, an Engineer|General Contractor|Co-Owner of a Design|Build|Engineering firm pick out paint colors for his buildings. Since 2006, I have been styling & staging hundreds of homes to make them look like they belong in a magazine page whether the client is styling to stay or staging to sell. Check out my my design credentials here.
In my spare time, LOL, I buy "fixer uppers" to fix up & either sell for a healthy profit or to rent. I'm currently looking for my 10th "fixer upper." Sign up to receive my e-mails of how to make your home stunning, how to sell your house for top dollar AND how to become financially independent one fixer upper at a time! Read my full story including my design credentials here.