10 Easy AND Gorgeous Thanksgiving Table Décor Ideas
Its that time of year when you're frantically searching for new ideas for your thanksgiving table décor. You don't want to use last year's ideas again so you want to try something new, easy to create and gorgeous at the same time! You've come to the right place! Here are 10 easy AND gorgeous Thanksgiving table décor ideas that you can use as you see them or adapt them to fit your color scheme and/or table size.
Gorgeous White Pumpkin Centerpiece
Photo: Inspiration for Moms
The talented Laura from Inspiration for Moms created this gorgeous white pumpkin centerpiece by "winging it." Its very creative, easy to do, and will fit into most decors. You can also size this accordingly to your table size by adding or taking away some pumpkins. Be sure to check out her how-to tutorial here.
Simple, Neutral & Elegant Centerpiece
Photo: Home with Holliday
Interior Designer, Holliday, styled this easy but elegant table centerpiece using her beautiful peasant dishes as the focal point. She then used gourds, candles and rust colored fall foliage to compliment her dishes making them the star. This centerpiece arrangement can be adapted to fit your dishes that you want to highlight for your Thanksgiving dinner by using colors that will complement your dinnerware. This centerpiece can be easily adapted to the size of your table by the amount of items you place on the table. Read her full tutorial here.
A Romantic Thanksgiving Centerpiece
Photo: Piglet in Bed
This centerpiece creates a warm, loving romantic feel to the room. Its very simple to pull together by using various styles of candles and different heights of candlestick holders to create interest. Notice how the candles are all in the same color of pink | red but in different shades. Green and red eucalyptus leaves are placed throughout the table in different vases, again creating interest. Completing the look are various interestingly shaped gourds in red and greens. One reason this centerpiece is so striking because the components used are complimentary colors on the color wheel, red | pink and green, which always makes a stunning statement when used together. Red | pink and green doesn't suit your décor? Change the colors that complement your dining room!
Simple AND Elegant Thanksgiving Centerpiece
Photo: Thistlewood Farms
I'm absolutely in love with this centerpiece created by Karianne from Thistlewood Farms. Its elegant, easy to create, and would be perfect for most dining room decors. You could easily expand this centerpiece to fit a longer table by adding more vases and white pumpkins. You could also add white candles on your table if you like. Look how the fireplace mantel compliments the table décor using eucalyptus, candles and white pumpkins. I'm assuming the wheat stocks that flank either end of the fireplace were purchased. Gorgeous, stunning and easy to do!
Rustic Cottage Thanksgiving Centerpiece
Photo: Simply2Moms
Are you having Thanksgiving at the family cottage this Thanksgiving? Try this gorgeous rustic centerpiece created by Simply2Moms. I love how they have used unusual gourds, combined different shaped vintage bottles, and kept the colors relatively monochromatic with pops of cranberry glass vases for interest. Notice how they used a vintage brick mold to elevate some of the shorter pieces for interest. Don't you just love those placements? This would be perfect for a large family gathering at the cottage.
Artichoke and Magnolia Thanksgiving Centerpiece
Looking for something earthy? Try this creative artichoke and magnolia centerpiece by Jen of Midwest Life and Style. My mother often used food to decorate her Thanksgiving table so I like how Jen used artichokes as one of the main staples for this centerpiece. It certainly gives the Thanksgiving vibe. This centerpiece would be suitable for most decors. Add various sizes of candles if you have a longer table to decorate. You could also add small pumpkins as well if you wish.
Fun & Easy Pumpkin Vases Centerpieces
Photo: DIY Candy
Having a large Thanksgiving dinner with lots of tables to decorate? Or perhaps you're one of those families that butt many tables together to make one long line so that everyone can sit together. Having a casual Thanksgiving dinner at the cottage? This fun, easy & casual pumpkin vases could be your answer to your decorating dilemma. Depending on the size of your table, you just need to add more pumpkins. If you want something more formal, use white pumpkins instead of orange and adjust your flowers arrangement and colors accordingly. You can also use some pumpkins to decorate your buffet table if you are using one. I love this idea and will definitely try it out! Be sure to check out the full tutorial here.
Elegant Yet Easy Pumpkin Vase Centerpiece
Do you want a more formal pumpkin arrange for your table? Check out Stacy Ling's tutorial on how to create this beautiful pumpkin | floral arrangement here.
Fruits & Vegetable Thanksgiving Centerpiece
Photo: Apartment 34
Have you ever decorated your Thanksgiving table with a beautiful centerpiece using lots of flowers & candles etc. only to find that you have very little room for the food? lol. I know I can't be the only one here. This idea of incorporating food, nuts, cheeses, sweets etc., into your centerpiece is brilliant. Check out Apartment 34 for full tutorial here.
Beautiful Fall Flowers for the Centerpiece or Buffet Table
Photo: Inspiration for Moms
Running out of time and don't know what to do? Fresh flowers is always a beautiful look that never grows old. Laura from Inspiration for Moms knocked it out of the park with this gorgeous flower arrangement. Its easy and fast. Laura used mums, roses and baby's breath for this arrangement.
You can use a vase that will suit your colors or choose something fall related. Be sure to chose flowers that are not to high so that people's views won't be blocked when sitting at the dinner table. OR you can always set these beautiful lovies on the buffet table instead. Pick flower colors that compliment your dining room colors, dinnerware etc. Notice the cute white pumpkins as well. If you need a centerpiece a little wider in width, add some white pumpkins beside the vase and along the table. This would be good for the table or for your buffet table if you want something gorgeous over there as well. Be sure to check out her website for more floral inspiration!
Hopefully you are now inspired to create a gorgeous centerpiece for your Thanksgiving dinner. I know I am!
Need some ideas to decorate your porch?
Need some color or design advise?
Choosing the right paint color the first time around can feel overwhelming whether it be one room, your kitchen cabinets or a whole house paint color.
I can help you take the overwhelm out choosing the right paint color for your home with my online e-design services.
How does it work? Once I have received your payment, I will send you a questionnaire within 24 hours asking you a few questions about your kitchen, and show you how you need to take pictures that I will receive. Once I review your information, I will provide you with your personal consultation with 3 -5 business days with 2 – 3 paint color choices, and DETAILED instructions on how to test your paint.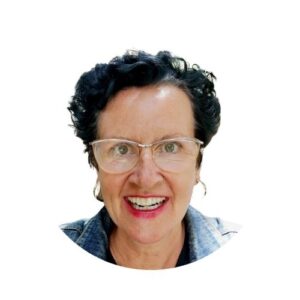 Hi! I'm Debi Collinson. Designer. Color Consultant. Real Estate Investor.
I conducted my first paint color consult at the age of 7. lol. I grew up looking at blue prints and helping my dad, an Engineer|General Contractor and owner of a Design|Build|Engineering firm pick out paint colors for his building projects.
In 2006, a Realtor asked me to stage a house. Staging was just becoming a thing so I watched every HGTV show I could to get knowledge. My first clients liked their newly staged home so much that they turned down an offer for full asking price and stayed in their home. I went back to Design School and the rest is history. Since 2006, I have been helping busy homeowners, just like you, to style their house to make it a stunning retreat, where they can live and enjoy their home.
In my spare time, LOL, I buy "fixer uppers" to fix up & either sell for a healthy profit or to rent. I'm currently looking for my 10th "fixer upper." Sign up to receive my e-mails of how to make your home a stunning retreat, how to choose the right paint color the first time around AND how to add value to your home! Read my full story including my design credentials here.