Ikea Furniture Makeover for Tween Girls Bedroom
I try to repurpose furniture whenever so I can save money to put towards other purchases that I can't DIY, AND its the right thing to do for our environment. So when I was styling this bedroom in my townhouse that I was selling, I wanted to make this a girls room. The other bedroom was a boys room and since pink is my favorite color, LOL, I decided to make the biggest of the two kids bedrooms a girls tween bedroom.
I had these two Ikea bedside tables and a small Ikea desk that I had purchased years ago for staging, and then used them in my own bedroom for an office when the pandemic hit. All of the pieces of furniture are in great condition but definitely had seen better days. They were nicked up from being moved around so much on staging jobs, plus they just looked tired.
When I was walking through Home Depot one day getting supplies for my renovations, I saw the Rust-Oelum chalk paint in Blush Pink. I have made my own chalk paint many times to save money but I was on a timeline this time to get my house ready to sell before the housing market plummeted so I thought I would buy some and give it a try.
To prep the furniture, I took off the hardware, and sanded the areas that needed it. Next I scrubbed all the furniture with a TSP/water solution. You can find the ratio on the package. I think I rinsed it off with clean water afterwards. LOL. Anyways, that's what you're supposed to do.
To my surprise, since it was my first time using real chalk paint, it went on really smoothly. I used a good quality foam roller on all the flat surfaces, and a good quality foam paint brush for those hard to get places. It worked really well. It went on smoothly, but the most important thing is that I didn't have any streaks which you can get with a paint brush. The secret is the high quality foam rollers & foam paint brushes. I have used those cheap foam rollers & foam paint brushes before from the dollar store and I wasn't happy with the look. I know others have had success from dollar store foam rollers & brushes but I haven't.
I applied two coats in total and I didn't "distress" the furniture like you see some do with chalk paint. I wasn't going for that look as that look is more vintage or cottage chic. Not a look I was going for in the girls bedroom. I was going for was cute & quick!
I found pink velvet curtains in the clearance bin at Ikea and after humming and hawing for far too long, I picked them up, along with the cheeky black & white pictures & gold frames that I hung above the bed.
I was really happy how the furniture turned out. It was a fast DIY project which I needed, and they all look great in my humble opinion. LOL. I bought two gold knobs from Home Depot for the bedside tables to glam up the look a bit.
It was an inexpensive DIY project that enabled me to repurpose furniture that I wasn't using at the time. I love my pink desk & two end tables so much that I'm going to use them in some way in my new office in my new home. Stayed tuned for the post!
Do you need some design advise?
Whether its the primary bedroom, a kids room or perhaps a guest bedroom, you know you need a bedroom makeover. You need help. You're not sure where to start. Perhaps you have some ideas, you have been mulling over bedroom makeovers on Pinterest but you need guidance and direction to pull it together.
I help busy homeowners, just like you, to style their house to make it a stunning retreat, where they can live and enjoy their home. I help homeowners, make money beyond their wildest expectations from the sale of their house by guiding them when they're getting their house ready to sell.
Hi! I'm Debi Collinson. Designer. Color Consultant & Real Estate Investor.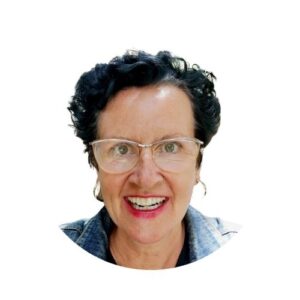 I grew up looking at blue prints, going on construction sites and helping my dad, an Engineer|General Contractor and Co-Owner of a Design|Build|Engineering firm pick out paint colors for his buildings. Since 2006, I have been styling & staging hundreds of homes to make them look like they belong in a magazine page whether the client is styling to stay or staging to sell.
In my spare time, LOL, I buy "fixer uppers" to fix up & either sell for a healthy profit or to rent. I just flipped my 9th fixer upper in one of the slowest real estate markets which I sold in 28 days with two offers while NINE other townhouses were for sale in my complex. I'm currently looking for my 10th "fixer upper." Sign up to receive my e-mails of how to make your home stunning, how to sell your house for top dollar AND how to become financially independent one fixer upper at a time!