How to Deal with your Neighbor's Bad Curb Appeal
A neighbour beside your house or even a couple of doors away, can have a positive or negative impact on the value of your home. If their house looks stunning, then their beautiful house will have a positive impact on your neighborhood and thus the value of your home. Likewise, if your neighbor's house has one or several unattractive features like a junk yard property full of broken down junky cars or trailers, knee high grass, or a house that is in bad need of a paint job, this house can pull down the property value of your home.
Why is that important? There's a few reasons why you always want to be concerned about the value of your home.
Why you need to keep the property value of your home as high as possible
For most of us, our home is our biggest purchase and investment that we own. We want to keep that investment as high as possible at all times. If you're trying to sell your home, you don't want to wait to the last minute to do something about your neighbor's eyesore whether its the house, the property or both. It takes time to work correct a neighbor's eyesore.
I spent a couple of days working with a homeowner staging their house making it looked like it belonged on a magazine page. We worked not only on the inside of the home, but the outside as well making sure that the curb appeal would draw people into the home. Unfortunately, across the street, kiddie corner to their home, was a rental house that was unkempt with lots of broken down cars in the driveway, and grass knee high. The homeowner sighed when I pointed it out to her because she knew that the neighbor's house would likely pull down the price of her house that she was listing for sale. Unfortunately, she didn't realize that she could in fact do something about her neighbor's situation, and she left it too late as she needed to list her house right away.
If you're selling your house, 61% of potential buyers do a "drive by" to see if they like the neighborhood and want to go inside to see a home. If they like what they see, they will book an appointment. If not, they will just keep on driving by and go onto the next house. Positive first impressions are so important! Or worse, they may think they can get your house for a steal and make a low offer to compensate for your neighbor's bad curb appeal.
Plans change and you may need to sell your house quickly, refinance your mortgage or obtain a line of credit against your house. In all of these situations, you don't want to leave it to the last minute to deal with your neighbor's eyesore. Its best to do something about it as soon as you can. Don't wait until you want to sell your house before you deal with your neighbor's eyesore.
What Can you Do if your Neighbor Encroaches on Your Property?
If your neighbor encroaches on your property, you will want to deal with this immediately and not wait until you sell your house. An encroachment is when another person puts up a structure that intrudes on or over your land, like a neighbor building a shed, paving their driving up to or over your property line, for example, or blocks an easement. An encroachment on your property, can definitely decrease the value of your property.
Don't wait to long to contact your local by-law department. In some situations, like an encroachment, the encroached property could get grandfathered in if you leave it too long. You may find yourself needing to disclose an encroachment when selling your house if you don't deal with the encroachment in a timely manner.
If you have a neighbour whose curb appeal is dragging down the value of your home, there are a number of options that can help you deal with it.
1. Become friends and talk to them
If you don't know your neighbor or haven't spoken to them in a while, invite them over for a coffee or take over some yummy home-made brownies. Develop a friendship with them. Be nice to them. Show genuine interest.
Once you have established a rapport with them (probably NOT the first time you talk to them) find out what's going on.
A kind approach will get you alot further than going in there mad as a hornet. They will only get their back up and relations will soar. It will be difficult to get any positive results if it starts off negative.
If you're getting your house ready to sell, it may be helpful for the neighbor to know that by amending the issues in his house and property, will increase his property value as well.
2. Offer to Help
Remember that your neighbor's bad curb appeal is your problem. They're not trying to sell their house or refinance their mortgage so they're not as concerned about their curb appeal as you are.
Offer to help them and be sincere about it. Perhaps they're a single mom, a senior or someone on a fixed budget and don't have the time or money to fix up their house or yard. Offer to help them buy a can of paint and paint their garage. Help them find a not-for-profit organization that is willing to tow away their broken down car(s) for free in exchange for a tax receipt. Spending $50 for a can of paint and a Saturday afternoon painting or a few hours cleaning up the front yard, is far less costly than a low ball offer from a potential buyer because the street curb appeal is low.
Chances are other neighbors are upset with the offending neighbor's eyesore as well. Make it a neighborhood event where everyone is fixing up their curb appeal so the offending neighbor doesn't know that he's the issue.
Talk to other neighbors to see if they are willing to help. Chances are, other neighbors are willing to be a part of the plan because the offending neighbor is also affecting their curb appeal and the value of their home as well. Making it a neighborhood event where "everyone" is fixing up their curb appeal may be more appealing so that the offensive neighbor won't be offended and get their back up. P.S. They don't even have to know that you're doing this to fix up their house.
3. Check with your local municipality for by-law standards
Most municipalities have by-law standards that homeowners AND rented dwellings need to abide by.  These guidelines have been instituted to keep properties maintained so that neighborhoods will be attractive and safe places for everyone. And to maintain everyone's property value.
If you tried the friendly neighbor and offer to help approach to no avail, then you may need to contact your local municipality by-law department to enforce the offending by-law(s). Most by-law departments handle complaints fairly quickly, but if you are in the process of getting your house ready to list, or getting someone from the bank to reassess your home for your mortgage, then the sooner you deal with the issue the better. For most municipalities, you can make a complaint anonymously so the offending homeowner will never know it's you that made the complaint. You will need to provide pictures and details of each situation. Be sure to get
If you're part of an HOA, check with your HOA to get their assistance when dealing with the neighbor's offences.
4. Plant trees or build a fence to block the view
If you have tried all of the above, then your last resort may be to plant trees or build a fence to block the view. I know, not an inexpensive solution, but it will solve the solution of not looking at the eyesore and if you're selling your house, potential buyers will see your house contained beautifully and not connect you to the eyesore. If you decide to go this route, pick the solution that will add the most value to your home. A fence may not be the best solution if you build the tallest fence possible and make your house look like a fortress. Planting beautiful trees may be the better solution as well placed landscaping always increases the value of your home.
Getting your house ready to sell? Need some design advise? Color advise? Check out my online e-design services here.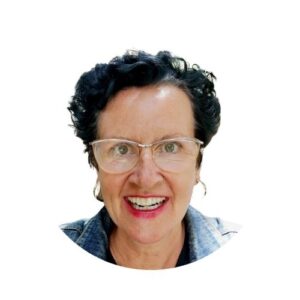 Hi! I'm Debi Collinson. Designer. Color Consultant. Real Estate Investor.
I grew up looking at blue prints and helping my dad, an Engineer|General Contractor and Co-owner of a Design|Build|Engineering firm pick out paint colors for his buildings.
In 2006, a Realtor asked me to stage a house. Staging was just becoming a thing so I watched every HGTV show I could to get knowledge. My first clients liked their newly staged home so much that they turned down an offer for full asking price and stayed in their home. I went back to Design School and the rest is history.
Since 2006, I have been helping busy homeowners, just like you, to style their house to make it a stunning retreat, where they can live and enjoy their home. My superpower is about styling to make your home stunning all while adding value to your home at the same time!
In my spare time, LOL, I buy "fixer uppers" to fix up & either sell for a healthy profit or to rent. I'm currently looking for my 10th "fixer upper." Sign up to receive my e-mails of how to make your home a stunning retreat, how to choose the right paint color the first time around AND how to add value to your home! Read my full story including my design credentials here.