4 Tips to Picking The Right Barn Door for Your Home
Updated: July 17, 2020
Barn doors is one of the trends that a few people starting using a few years ago, while the majority of the masses sat back and watched to see where it will go. Well it has certainly taken off and you not only see barn doors in trendy urban lofts, you will see them nowadays in suburban new builds where home owners have replaced their traditional door for a trendy barn door. Not only do they add interest to a room, they are a great space saver in tight spots.
But wait! Before you rip off your traditional door, there are a few things you needs to know about barn doors.
1. Where do you hang barn doors?
They can go on any wall where there is enough space for when the door is closed AND open. For the best look, your wall needs to be wide enough to aesthetically accommodate a barn door.
What rules are being broken here?
This barn door is absolutely stunning! It's like a piece of art that moves. BUT it breaks a few rules. Can you tell what they are?
Via Houzz – Weaver Custom Homes
The door above has lots of wall space to make the barn door a focal point of the wall. Whereas the doors below do their job as a door, but looks squished and is not as aesthetically pleasing.
via European Antique Pine Warehouse & Barn Doors
The above barn doors do fit into the wall space allocated but they look squished. They are smack against the walls. Barn doors are not only to be functional, they meant to add a decorative look to the room. Another type of door like french doors might have been more suitable here for this compact space.
Are barn doors the right style for your home? Check out 2021 Design & Color Trends to Sell Your House
2. Style of Barn Door
Barn doors are no longer the traditional rugged barn door. They can come in all shapes, styles & colors, and serve many different purposes. But that doesn't mean any type of barn door would be suitable for any type of house. The style of the barn door needs to reflect the style of the house or it will look out of place.
Traditional Barn Door
This barn door left, is your stereotypical barn door covering a pantry. Perfect for a country home, farmhouse, or a cottage. They're not suitable for city or suburban homes. They look out of place.
Photo via House Beautiful
These rugged barn doors complements its heavy duty hardware but the style of the door conflicts with the room's design style and thus the room feel off. Rugged barn doors don't go with regular crowned ceilings. These doors are suited for high vaulted ceilings with natural wood beams.
The better choice here would a contemporary styled barn door like the shaker style barn door pictured below under contemporary styles.
Photo via Homedit Interior Designs
Contemporary Styled Barn Doors
The door to our right is a stunning contemporary barn door that not only serves a purpose, it is also a piece of art!
Photo: Traditional Home
This adorable barn door to our right, it another example of a contemporary with a rustic flare piece of art that also serves as a door to the kitchen's pantry.
Photo via Interior Crow
Love these next two contemporary styled barn doors that can balance the ruggedness of being a barn door but has the flair to fit appropriately into its surroundings.
Pay attention to how these two similarly styled barn doors complement their houses' design styles with the style of their respective hardware.
Photo: www.re-nest.com
The hardware for the barn door is like the cushions and throw to a couch. They can complement the design and be the crowning jewel that makes the style or throw the design off with the wrong accessories.
Beach House Style Barn Doors
Photo via My Design Chic
3. Hardware style needs to compliment door style
Hardware for the barn door needs to compliment the look and feel of the door's style. For example, this door on our right is sleek and contemporary with a bit of a rustic feel with the diagonal piece of wood. The hardware is a satin stainless steel look in a heavier style which perfectly complements the door.
Similarly, the big rustic dual barn doors in the pictures above have a similarly heavy duty hardware that fits the style of the rugged doors.
Our door on the right is also a great example of the barn door, with its rustic and contemporary style complementing its rustic & contemporary hardware. The thinner the hardware, the more contemporary it looks. Thus the wider hardware, gives a more rustic feel.
4. Can a barn door be used for a bathroom?
Barn doors don't close tight like traditional doors. There is a slight gap between the door and the wall. So with that, you will have and a privacy issue in the sense that there could be a possible gap for peaking in on an angle. If the door is just slightly over the opening, there may be a chance someone like a kid LOL to peek inside. If you have room, extending the barn door to be 2-3″ wider than your opening, for example, may prevent peeping Toms from looking in but it won't be perfect.
The other issue with barn doors not closing tightly is that you will have a sound issue (yikes!) These two issues make barn doors less than ideal in a main high traffic bathroom like a main floor bathroom or a family bathroom where these bathrooms are entered off a hallway. A pocket door would be a better choice if space is an issue for a door. Barn doors would be quite suitable for bathrooms in a primary or guest bedroom where the bedroom door can be closed for privacy from the rest of the house.
Photo via Scoop It
Barn doors are fine for washrooms off a bedroom like a primary or guest bedroom where you can close the bedroom door and you won't be disturbed by any outside traffic.
Photo via Houzz|Envi Interior Design Studio
Photo: Debi Collinson|Add Value To Your Home
Barn doors are great space savers but putting them on a bathroom door requires some thought and planning to ensure that you're getting the privacy that you need on a bathroom wall that is not in a private bedroom. There are gaps between the door and wall so little eyes could peek in. Also you don't get the same sound barrier as you would with a traditional door.
What rules are being broken in our picture here?
1. The door is on a short wall so it can't open up wide. People have to squeeze into the opening showing.
2. The door leads to a bathroom off a living room. There is a slight gap so curious kiddos can peak in not to mention noises can be heard from the living room. Oh my!!!
With thought and planning, putting the right barn door in the right location will not only make your room look stunning, in the long run it would add value to your home. What barn door are you going to try?
Check out my other door related posts:
Top 5 Most Popular Front Door Paint Colors
5 Most Poplar Colors to Paint the Inside of Your Door
Do you need some help choosing & styling your room?
You're stuck! You need styling or decorating guidance! You're starting to think about updating a room in your house. You have lots of different ideas, lots of pictures of what you want, and you've already started to collect some samples. But it's just not coming together the way you would like it. You need 2 hours of guidance & direction! Check out my 2 hour online styling consult package here.
Think you need my 1 hour "Pick My Brain" or Ask me 1 Question. Check out my Pick My Brain 1 hour online e-design consult package here.
About Debi Collinson. Designer. Real Estate Investor.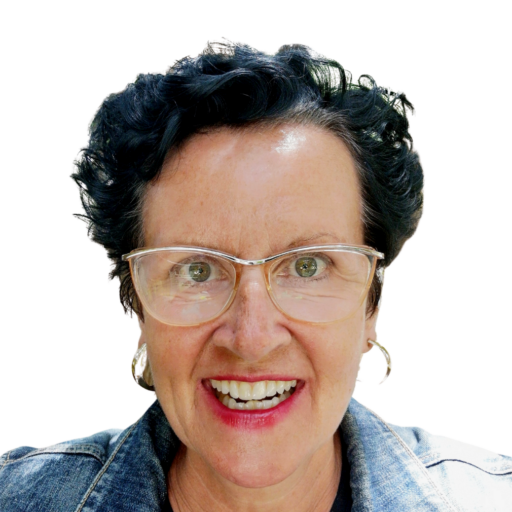 I help busy homeowners, just like you, to style their house to make it a stunning retreat, where they can live and enjoy their home. I help homeowners, make money beyond their wildest expectations from the sale of their house by guiding them when they're getting their house to sell.
Hi! I'm Debi Collinson. Home Stylist. Stager. Real Estate Investor. It all started back in 2006, at the request of a realtor, where I nervously staged my very first home. But the sellers liked their newly styled home so much that they turned down an offer for full asking price. I went back to design school and the rest is history. — In my spare time, LOL, I buy "fixer uppers" to fix up & either sell for a healthy profit or to rent. I'm currently living in my 8th "fixer upper." Sign up to receive my e-mails of how to make your home stunning, how to sell your house for top dollar AND how to become financially independent one fixer upper at a time!
Please feel free to share on Pinterest