Painting My Front Door Teal
We moved to a newer house in the spring and are slowing making it feel like our own. The brown front door is a classic but frankly I find it quite boring. Boring brown is the color name that I gave the door.
Dark brown is a safe and conservative color for a front door but who wants to be safe when it comes to a front door? After all, it's just paint! It's not forever.
I knew that the boring brown had to go but wasn't sure which color to go with. I think, next to cement gray, boring brown is my least favorite color.
The brick color is an orange brown color so a similar color would like copper or burnt orange would look nice. But on the other hand, the opposite of orange on the color wheel is blue so some shade of blue against the orange would really pop!
Blue & orange are opposite each other on the color wheel and complimentary colors so you will often see this color combination together.
Since I was indecisive, I did what any designer/blogger would do. I asked my girl friends on the street AND social media which color should I go with…..
A shade of blue? I was personally favoring the teal blue that I used for our patio set earlier this summer. It was a nice deep teal, powerful enough to pop against the orange but dark enough that it wouldn't look silly in snow. Lighter shades of blue definitely look better in warmer climates! But I was concerned that a teal blue might be too bold!!! We would be the boldest door in the neighborhood!
Another favorite for me was copper. The copper door looks very nice against the brick – powerful yet elegant.
So the winner in the social media poll was…….the teal blue by far. Copper only got a handful of votes. I also asked a couple of neighbors what they thought and they voted for teal blue. So I got my confidence up and painted it bold blue teal!
Benjamin Moore 769 Dream I Can Fly
I ended up choosing Benjamin Moore's 769 Dream I Can Fly. I liked the blueness & the brightness of the color. Once the door was painted, the brown on the overhang really stuck out like a sore thumb so that got painted too.
We are officially the boldest door in the neighborhood! I opted only to paint the door and not the sidelights. It's a current trend to have the door one color and the sidelights a different color. An entire teal door would be TOO MUCH TEAL!!! Even for me (lol)
I took this picture on a cloudy day which does effect the color.
A door will always look darker than the paint chip when it has the overhang. You need to take this into consideration when you test your door colors.
Painting over the overhang from dark brown to a cream makes such a difference. It was detracting attention from the front door – the focal point.
So are you feeling bold enough to paint your front door a bold color?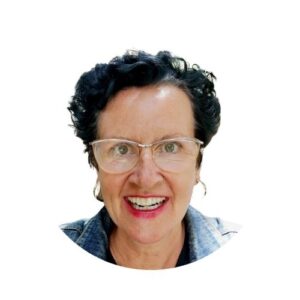 Hi! I'm Debi Collinson. Designer. Color Consultant & Real Estate Investor. I grew up looking at blue prints, going on construction sites and helping my dad, an Engineer|General Contractor|Co-Owner of a Design|Build|Engineering firm pick out paint colors for his buildings. Since 2006, I have been styling & staging hundreds of homes to make them look like they belong in a magazine page whether the client is styling to stay or staging to sell.
In my spare time, LOL, I buy "fixer uppers" to fix up & either sell for a healthy profit or to rent. I'm currently looking for my 10th "fixer upper." Sign up to receive my e-mails of how to make your home stunning, how to sell your house for top dollar AND how to become financially independent one fixer upper at a time! Read my full story including my design credentials here.