2023 Wood Flooring Trends To Sell Your House
Whether you're renovating your house to stay and enjoy, or are getting your house ready to sell within the next couple of years, installing new flooring in your home is a sizeable investment. You want to pick something that not only fits with your décor and family's needs, but something that is going to be in style for quite a while and not date your house in the next few years. We've seen the gray flooring trend for years now. but we're now seeing a turn in this trend towards more traditional colors of light blonde flooring, browns, and warmer greige flooring that is replacing gray.
Blonde Floors
Blonde floors came back in style when the gray trend started to wane. And they came back with a vengeance! They vary in shades of color, but we see a return to the blonde oak flooring that was so popular at one time. The flooring is wider and longer planks, in matte or satin finishes. We can say good-bye to the shiny high-gloss flooring that was associated with this style. They're a very versatile color. They fit into most decors and make a warm statement.
We see above, the return to the traditional oak flooring, but the new design twist, is wider and longer planks. Photo: UptownFlooring.com
Oak flooring is also trending towards being more rustic which suits coastal or lake beach houses, Country Chic styles, and country & mountain properties.
Are Gray floors Still in Style?
Gray had been the hot color trend for many, many years. Everything else became a distant second, third & fourth choice to gray flooring. It was the new "neutral" and not only was it popular for flooring, we saw it in paint color on our walls, kitchen cabinets and furniture. It. Was. Everywhere. But as with any trend, its had its time. But thankfully, maybe not so thankfully for those that put gray in their entire house, the cool gray trend is out.
If you went on the gray bandwagon like crazy, gray flooring, gray kitchen cabinets, gray painted walls and gray furniture, phew, that's alot of gray , it may take time to wean off the gray trend since it was so prominent for so many years.
Greige: Gray + Beige is Replacing Gray Flooring
Replacing that trend is a warmer gray, or greige as its also known. With the greige flooring, you will see blond flooring, gray flooring, and greige (warm grey) flooring in the same package to give you a look that is warm, yet very versatile for most home decors, most home styles and most paint colors. If you're getting your house ready to sell and want to replace the flooring, this is definitely is an option you want to consider.
Do you have a lot of gray in your home?
Gray walls, gray kitchen cupboards, gray bathroom cupboards? Greige flooring would be a good solution to slowly wean your home from the gray trend that has dominated over the past decade. It doesn't mean you have to completely renovate your house, you can mix it up so that is doesn't shout gray. Start with greige flooring. Some greige flooring is more predominately gray + beige with some planks being gray, and other being beige like our photo on the right. Photo: Wayfair.com
Whether you're renovating your house to stay and enjoy, or are getting your house ready to sell within the next couple of years, installing new flooring in your home is a sizeable investment. You want to pick something that not only fits with your décor and family's needs, but something that is going to be in style for quite a while and not date your house in the next few years.
Brown Floors
Brown & beiges has become a growing trend in the design industry over the past couple of years. We have definitely seen this trend with paint colors and furniture & accessories shifting away from grays to the beige & brown shades. We also see this same trend in flooring with all shades of brown increasing in popularity.
Medium Brown Floors
Brown flooring is a classic that has been making a couple over the last couple of years. This flooring from Wayfair on the left, is a great example of the mid-brown flooring that is trending for this year. But the wide plank flooring makes it more distinctive than the older styled narrower planks.
Dark Floors – Dark Brown
Dark floors were all the rage a couple of decades ago. It seemed liked every house you walked into had dark flooring. But as with any trend, they were taken over by the new kid on the block, gray floors. After many, many years of gray flooring dominating the floor color trends, its now taking a back seat as we are starting to see dark floors coming back in style. But dark floors may not be for everyone. Dark floors make a powerful statement but the downside to dark floors is that they require higher maintenance than other colors. They show the dirt more & your furry friends' hair. Not great for selling your house.
Red Oaks
Red oak flooring is a timeless classic. They are still very popular in some parts of the country, but not so much in other parts. Red oak flooring suits a traditional styled home.
If you're thinking of selling your house and considering a red oak, definitely do your research to see if red oak is trending in your area before you install it.
Flooring Color Trends by Region
Today's hardwood flooring trends for 2023 shows different colors of flooring trends popular in different regions of the country. Brownish to darker stained products sell quite well in northern regions, reds and browns in the prairie states and mountain regions. The popularity of greige and beige browns are selling well in coastal areas or warmer regions of the U.S. In Canada the blonde, light and dark brown flooring, and the new gray or greige, is currently very trendy. Each region, city or town varies in popularity. It's best to check out your neighborhood to see what is popular or not for your particular region. Go to Open Houses in your neighborhood or keep your eye on zillow or realtor to keep informed of the trends that are going in your competition's homes and what is NOT going into their homes.
Need help choosing the right flooring for your home?
Check out my one question package where I will guide you in choosing the best flooring style & color for your home to maximize the profit potential that can receive on the sale of your home.
Flooring Style Trends for 2023
Wider & longer planks
Wider planks of 5″ + have been in style for several years now, with some flooring manufacturers offering 6″ & 7″ planks. Wider planks usually open up a small area creating a spacious look in the room. Many woods are now being offered in longer planks which produces a sleek & sophisticated looking floor with fewer seams. The longer planks is a sleek look and more traditional than a shorter plank. Photo: Wayfair.com
Distressed | Handscraped Finishes
One of the growing trends in hardwood flooring is to have more authentic looking wood. We see this look in all of the color choices that are trending this year. The looks vary from quite distressed to a slight distressing.
Where you put this flooring will determine how much or how little, if at all, you want the hand scraped finished look. For selling your house? It would look great in a cottage or country home. Would not recommend it for a urban property. Photo: Wayfair.com
Satin & Matte Finishes
Low gloss hardwood has been transforming homes in Europe. This style has now hit North America and is quickly donning our homes. There are a lot of benefits to less glossy floors. Pet owners and families with small children will be happy with this option because the low-luster hides small scratches and dents. It also hides dust and the build up of footprints. These benefits make matte finishes easier to maintain and quite suitable for high traffic areas. But one of the biggest appeals of low-gloss flooring is that it offers a more authentic wood look, often highlighting the color and texture of the wood more effectively than a high-gloss finish. Photo: UrbanFlooring.com
Is Parquet Flooring Still in Style?
Photo: Pinterest
Parquet flooring has made a comeback, but thankfully, its not the same as the orange square parquet flooring that dominated in the 70's. It's very trendy, sophisticated and very popular in higher-end homes.
Parquet flooring has definitely make a comeback in a low-gloss light to mid-tone brown hardwood flooring. It's sophisticated, trending and very popular in higher-end homes in kitchens, hallways or living area. Parquet flooring adds value to a high-end home and makes it more desirable among potential buyers.
Luxury Vinyl Plank Flooring
Vinyl used to have a bad name in the flooring industry, it looked cheap and was not highly sought. But in the past few years, vinyl plank flooring has changed this thinking to be highly desirable in many areas due to its authentic wood look that can be mistaken for real hardwood flooring. Its also waterproof which makes it so versatile for many uses, and its easy to install for the DIYer. Vinyl plank flooring (VPF) is giving laminate flooring a run for its money. Time will tell if VPF takes over the laminate market. My guess is that it will.
Advantages of Vinyl Plank Flooring
High quality vinyl plank flooring can look like a real hardwood flooring.
Waterproof: great for basements, flooring near water, kitchens bathrooms.
Easy to install over tiles if the floor is level.
The most reasonably priced vs hardwood flooring & laminate flooring.
Photo: SavvyInteriors.com
Hardwood vs Laminate vs. Luxury Vinyl Plank Flooring
As a designer, stager and house flipper, one of the most frequently asked questions I get asked is what type of flooring should I put in my house? Hardwood? Laminate? Luxury Vinyl Plank Flooring? That is a great question! The short answer is, it depends on your life style, the style of your house, what room(s) the flooring is going in, and if you're selling your house, what is the trends in your neighborhood.
Are you getting your house ready for sale and need guidance on what your next steps should be? What should stay? What should go? What should you renovate? Should you renovate? What color should you paint your walls?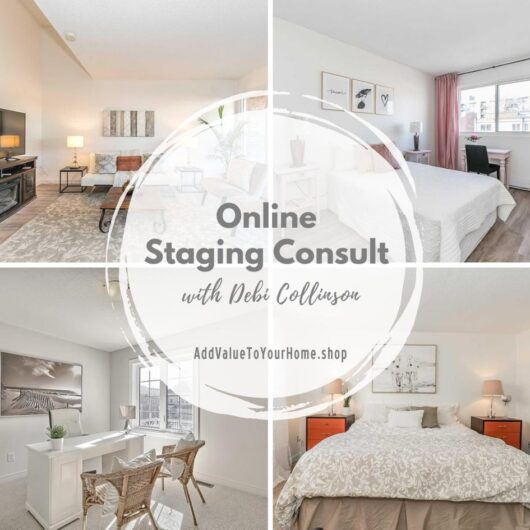 Check out my Online Staging consult where I will virtually walk through your home with you room by room, giving you guidance in each room to help you maximum your return on your investment, and help you sell your house as quickly as possible.
As a stager since 2006, and a 9 time house flipper, you will get my savvy staging, marketing & renovation tips to help you showcase your house in the best possible light and to stand out amongst your competition.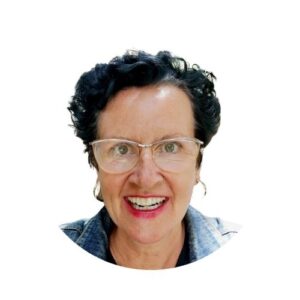 I help busy homeowners, just like you, to style their house to make it a stunning retreat, where they can live and enjoy their home. I help homeowners, make money beyond their wildest expectations from the sale of their house by guiding them when they're getting their house ready to sell.
Hi! I'm Debi Collinson. Designer. Color Consultant & Real Estate Investor.
I grew up looking at blue prints, going on construction sites and helping my dad, an Engineer|General Contractor and Co-Owner of a Design|Build|Engineering firm pick out paint colors for his buildings. Since 2006, I have been styling & staging hundreds of homes to make them look like they belong in a magazine page whether the client is styling to stay or staging to sell.
In my spare time, LOL, I buy "fixer uppers" to fix up & either sell for a healthy profit or to rent. I'm currently looking for my 10th "fixer upper." Sign up to receive my e-mails of how to make your home stunning, how to sell your house for top dollar AND how to become financially independent one fixer upper at a time! Read my full story including my design credentials here.