Should I paint my walls white? Read this first!!!
You're thinking of painting your walls white. Your walls definitely need an update. You scroll through photos of clean white fresh rooms on Instagram. You love how rooms are transformed on HGTV with beautiful white interiors. So you're tempted. But what should you know before you paint your walls white?
White rooms photograph really well
White rooms are easier to photograph than darker colors. They don't show all the imperfections that darker colors can. White rooms is the blank canvas like a painting, but there's alot to consider like choosing the right white paint color for your furniture & accessories, for the lighting and direction that your room faces, and one alot of people don't consider, is the importance of selecting the right furniture & accessories for white paint.
Picking the right white is tricky! If you pick the wrong white for your home, it can end up looking like primer, or worse, an institution.
Picking a white color for your home is VERY tricky! Surprised?
In ONE year when the all white wall trend was starting to take off, I had THREE people come to me because they HATED how their house looked when they painted it all white. Two of the three had their houses for sale on the market and they sat on the market for FOUR months with no reasonable offers before they reached out to me for help. The third person had received left over white paint from a construction job that her husband had worked on. He painted their entire apartment white. She lived with it for six months, decided she hated it, and was working up the nerve to ask her husband to repaint it.
The challenge in all three situations they had chosen the WRONG white. The whites chosen where all cool whites and looked horrible in their respective houses. In both situations, where my two clients who had their houses listed for sale, their realtor picked a "trendy popular white." Don't let your realtor OR your painter pick your paint color (that's another story for another day). In all three situations, a warm white would have been the best choice for each situation.
ALL whites are NOT created equal. White can be the trickiest color to decorate with. There are warm & cool shades of white just like there's 50 shades of gray. lol. Which white you choose depends on several factors including the lighting of your room, the direction your room faces, the fixed elements and furniture & accessories of your room.
White walls are going to look different in each room at different times of the day, and depending on which direction the room is facing.
In the pictures above, all these rooms were painted with the SAME white paint, Behr Palais White which is VERY similar to Benjamin Moore White Dove. AND they were all taken within 30 minutes of each other on the SAME day. So why the difference? The lighting and the direction that the room faces of course.
The primary bedroom faces south and receives a lovely warm sun shining in its high windows. The living room faces north and receives limited sun, especially since its faces a high rise building blocking most natural light. The office was a former laundry room converted into an office with NO natural light, NO windows, and the only overhead light is the hallway light. In hindsight, I should have put in a floor light and another desk light for the photos. BUT, you can see how the SAME paint color can be effected by lighting, or lack thereof, and the amount of exposure of sunlight it receives.
Warm whites are suitable for rooms where you may have less lighting and experience cold gray weather in the winter. Warm whites are more forgiving and easier to choose than a cool white. Cool crisp whites are a refreshing neutral that can give any room a clean new look very quickly. Its the neutral backdrop for the room, like a white canvas is for a painting, waiting for all the beautiful pieces to be added to make the room beautiful. Cool white is the leading white color choice for modern, contemporary spaces.
White painted rooms flashing us on Instagram & HGTV are professionally decorated!
In this photo above, the room is stunning. AND the paint color is a cool white. One of the trickiest colors to decorate with! The room looks amazing even though the picture was taken on a snowy day with no natural light shining through. What's the secret? Carefully look at how this room is styled. The flooring is a warm light oak. The rug is a warm beige leaning towards greige. The dreamy sofa and adorable accent chairs are shades of gray. The accent chairs are a cool charcoal gray which anchors the white walls. And the feature that pulls this room together is the amazing piece of artwork of course. ALL the colors in the room can be found in the artwork. The white, the cream, black compliments the windows and the chairs, and a few pops of red and blue for interest.
White walls can look green next to a tree that's outside.
Yes, white paint can reflect the color that's around them. So if you're room is next to a big green tree, then your walls will look green! If there is another color outside your room, it will reflect that color. So you need to reflect, pun intended, on whether you can live with that or not.
White shows the dirt, fingerprints AND everything
Yes white paint, or any light paint color, will show the fingerprints, dirt etc. etc. In high traffic areas like a hallway, lighter colors as opposed to a pure white are recommended for hallways stairs since they tend to be closed in and darker. The paint finish, eggshell, between satin and flat on the sheen (and durability) scale. It's essentially a flat (no-shine) finish with little luster, much like that of an egg. Eggshell is a great option for anyone who wants to hide fingerprints, smudges, and minor stains without sacrificing light in their rooms. Its especially great for areas like hallways and kids rooms.
If you're concerned about fingerprints and dirt showing on your white walls, using the paint finish eggshell would be a good choice. Its easy to clean and hides fingerprints and smudges.
These newly painted & decorated white rooms splashing all over Instagram and HGTV, look smashing because the designer has correctly chosen the white paint for the room, AND they are professionally decorated & styled with furniture, accessories and wall art that perfectly goes with the correctly chosen white paint.
Cool white walls can look amazing in a space, but the whole looks need to be pulled together with the proper lighting, furniture and accessories.
Is the white wall trend still in style?
Yes and no! How's that for a definitive answer. The all white home with every. single. room. painted white is out. So is all white furnishings and accessories. Thank goodness that the all white trend is out. Apparently during the pandemic when we had to stay home forever, we got tired of staring at all our white walls all the time. Who knew we would get bored of white? By the end of the pandemic, we started to crave cover.
However, we're still seeing white walls in interiors, but we're seeing more accents walls with warm moody colors to liven up the white rooms. We're also seeing colorful couches, rugs, accessories, and curtains. So we will still see white walls, but they are not as prominent as they once were. White walls are have moved back a step and are more of a backdrop then the star of the show.
So getting back to our first question, should you paint your walls white?
Whether you should paint your walls white or not, comes down to a personal choice of how you want your space to look. Take in all the information, mull it over and decide if its right for your space or not. So what are you going to do?
Related Posts:
Does picking out a white paint color overwhelm you? Or any paint color for that matter. I offer several different packages of picking out paint colors. I also guarantee my work. I will make sure you're happy. Let me help you take the stress out of choosing a paint color for you.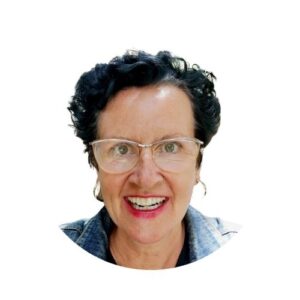 Hi! I'm Debi Collinson. Designer. Color Consultant & Real Estate Investor.
I grew up learning how to read blue prints, going on construction sites and helping my dad, an Engineer|General Contractor|Co-Owner of a Design|Build|Engineering firm pick out paint colors for his buildings. Since 2006, I have been styling & staging hundreds of homes to make them look like they belong in a magazine page whether the client is styling to stay or staging to sell.
In my spare time, LOL, I buy "fixer uppers" to fix up & either sell for a healthy profit or to rent. I'm currently looking for my 10th "fixer upper." Sign up to receive my e-mails of how to make your home stunning, how to sell your house for top dollar AND how to become financially independent one fixer upper at a time! Read my full story including my design credentials here.