Think Like a Buyer when Selling your House
A couple of years ago, I did a staging consult in a client's home who was getting their house ready to sell.  We walked around the house going from room to room where I pointed out personal items that they need to remove & furniture they needed to store in order to make their house more saleable and appeal to the general population.  They would tell me that they needed the house to be a certain way and they wouldn't do the majority of the things that I asked them to do.  The adult son's room was not to be touched and they would not move furniture since they had their favorite places to sit while they watched TV. The house didn't show well and sat on the market for months without an offer.  They eventually took the house off the market and live in a house that was way too big and too much for the couple to handle.  Sadly, this house should have sold.  They had done an beautiful and expensive master en-suite renovation, but the house had to look contemporary and fresh to recoup the money from the renovation as opposed to looking dated and cluttered with too much furniture.
I staged one house where this lovely couple had a house that they were trying to sell.  They had it on the market for roughly 4 months, but did not get any offers for the money that they wanting so they took it off the market feeling frustrated. A few months later I was called in to help get this home magazine worthy and one that buyers would be fighting over. There were a few issues with the house.  One being the main floor bathroom was a safety hazard which was corrected plus other areas needing updated.  When I went shopping with the homeowner for lighting, flooring, a bathroom cabinet, my client kept picking out colors, lighting etc that SHE liked.  I would graciously point other options that would appeal to most buyers.  There was nothing wrong with what she was picking out but it was quite ornate, and too ornate for most people's tastes. By the end of our shopping trip, she realized that her tastes were probably not suitable for the neighborhood, and she conferred to my selections.
My Next Door Neighbor LOST $80,000 on the sale of their house because they did NOT paint & stage their house!!!
A couple of years ago, I was getting our house ready to sell.  We were painting EVERY. SQUARE. INCH. of the house and installing hardwood floors on the ENTIRE second floor. To my surprise, the house next door went up for sale BEFORE we were ready to list! Yikes!!!  The ideal situation is to list your house first before any other houses in the neighborhood go on the market.
So I did what any homeowner would do. LOL  I went to their Open House on the weekend to check out my competition!!! When I went to the Open House, I was shocked.  There was too much furniture in every room AND the furniture was too big for most rooms making the rooms appear small.  They did alot of entertaining so they needed the additional seating for living in their home but not for selling.  There were numerous personal pictures & items that made you feel you were intruding into someone's space. Every room was painted a DIFFERENT DARK COLOR!!! They weren't trending paint colors.  They were very DATED paint colors! Needless to say, I was quite relieved after I went through the house knowing that my house showed 1000 times better than my competition!!!
Check out what your competition is doing in your neighborhood.  It's important to know what renovations homeowners are doing in your area, AND equally as important, what renovations your neighbors are NOT doing.  Do your research for likely your biggest asset that you own! Go online and check out Zillow & realtor.com, realtor.ca  
Go To LOTS of Open Houses In Your Area
When I ask clients if they've gone to their neighbor's Open House and checked out their competition they look at me in shock and horror! It's surprising how many people are reluctant to go to open houses in their neighborhood. They're afraid their neighbor will think they are nosey. But why would you NOT do important research for probably the most important asset you will own in your life – your home?
Going online and checking out your competition is a great way to start.  But nothing can replace the experience of going through various houses in your neighborhood & price, getting a feel first hand what their house looks, the layout of the house and how it compares to yours.
START NOW!!! Go to lots of open houses to get a clear picture of what's going on in your area.  Don't just go to one or two because the one or two that you visit may have over renovated or under renovated their home.  You may not get the full story. Going to open houses in your neighbourhood will give you a better idea of what improvements to their home your neighbours are doing, and how much they are asking for their home. Once the home sells, be sure to find out how much they sold their home for.  If you don't want to ask your neighbor, the agent who sold the house would be happy to tell you.
Treat Your House Like a Business
When you've made that decision to sell your house, your house no longer becomes the home where you've raised your kids, or started out as a new young couple or was that first home which you were so proud of being able to buy.  Your house becomes a business!  You need to do everything that you can to make the house sell for as much as possible and as fast as possible.  Is in inconvenient to live in a house while you're getting it ready to sell and have the property listed?  Heck YES!
But the question is, are you willing and able to live with some inconvenience for a couple of months to get top dollar for your home?
Sadly for my neighbor, they lost $80,000 or maybe more when they sold their home because they did not paint or stage their home.  They were NOT thinking from the buyer's perspective. Our two houses were very comparable in size, features and of course, location.  There was NOT a $80,000 difference because of features or size, but it came down to how unfavourably their house showed compared to mine. If fact, my neighbor's house was a bigger model AND had a bigger & better backyard. Their house should have sold for more money than mine did! Don't let this happen to you!  Don't let money unnecessarily slip away from your fingers due to not getting your house ready to sell. You need hold unto the wonderful memories you made in the home and realize that its no longer your home as you knew it but your biggest asset that will help you achieve your financial goals and dreams.
What happened to my lovely clients who had to take their house off the market after 4 months? That morning when I was shopping with my clients, halfway through the morning my client realized that her tastes were too specific for the type of house and that area, and she welcomed my suggestions.  The result? Their house sold ABOVE their asking price AND they received the highest price for their house in that area at that time!!!  Another happy client!
Related Post on Getting Your House Ready to Sell
Treat Your House Like a Business when Selling your Home
Need some direction and guidance with staging?
You know you need to declutter and depersonalize to get your house ready to sell but you're
not sure what to do or where to start.  You need direction and guidance!
In a zoom call, with you, your computer & camera, we will "walk" through your house where I will give you my savvy staging advise as a professional stager and house flipper on what should stay for staging, what you should remove, and make color, furniture arrangements & appropriate suggestions for your home based on the demographics of your neighborhood. You can record the call for your notes!
Check out my online staging packages here.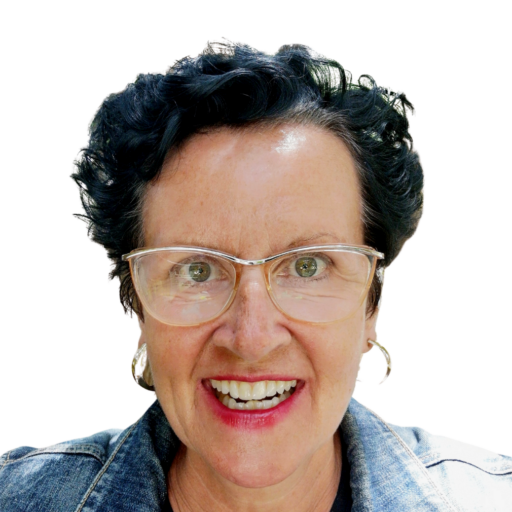 Hi! I'm Debi Collinson. I'm an interior stylist, color expert, stager and real estate investor.
— My design advise to the world is … styling your home is the BIG secret in having an Instagram worthy home as opposed to a ho hum look.
— My superpower is about styling to make your home stunning all while adding value to your home at the same time!
— It all started back in 2006, at the request of a realtor, where I nervously staged my very first home. The sellers liked their newly styled home so much that they turned down an offer for full asking price and stayed. I went back to design school and the rest is history. I've been working my "magic" with hundreds of clients to create a stunning retreat whether they're styling to stay or staging to sell! In my spare time, LOL, I buy "fixer uppers" to fix up & either sell for a healthy profit or to rent. I'm currently living in my 9th "fixer upper." Sign up to receive my e-mails on how to make your home your stunning retreat, how to sell your house for top dollar AND how to become financially independent one fixer upper at a time!