Fireplace Trends to Update your Fireplace
"Help! My brick fireplace is dated." "My builder installed fireplace is so boring!" "Can I put my TV on top of the mantel? " "My fireplace is in a corner. How do I arrange furniture around the fireplace?" "Should I build bookcases on either side of my fireplace?" "My fireplace is off centred in the room. What can I do to make it work?"
Is your Fireplace Making a Positive or Negative statement?
The fireplace is a focal point in any room. It's what people see when they walk into the room. You want it to make a powerful impact. Whether you have a builder type of fireplace or inherited an old brick fireplace when you purchased your home, there are a lot of options open that can transform your eyesore into a focal point that will "wow" your friends when they walk into the room.
A focal point is where your eye lands when you walk into a room. Natural focal points include fireplaces, stunning views, beamed ceilings, or any other trendy architectural feature of the room. You can create a focal point by using artwork, lighting, piece of furniture, an accent wall or stunning flooring. Focal points can be positive or negative but obviously focal points should make a positive statement
The fireplace on the left is a great example of the fireplace being the negative focal point in the room. Removing the "doo-dad", a fresh coat of paint and painting the brass screen black, this fireplace pictured above became a stunning focal point.
Fireplace Makeover Posts:
How to make over your boring fireplace including Painting Fireplace with High Heat details
Spraying a Brass Fireplace Screen with High Heat Paint
As with any reno, before you start hacking away at the stone or brick that you want to replace, you need to come up with a plan and ask yourself some questions.
Should You Convert Your Wood Burning Fireplace?
Do you have a natural wood fireplace? Is it working? Do you want to keep it? Do you want to convert it into gas or electric? You like the feel and comfort of a wood fireplace but its a lot of work. Changing your wood burning fireplace into gas or electric is a big decision to make the right decision. You need to factor in the style of your home and your budget besides the work to convert it over.
What Is Your Style?
Do you like traditional looking fireplaces? Transitional? Perhaps the trendy new long rectangular gas fireplaces are more your style. What your fireplace currently looks like will have some influence in the new style, unless you completely have your current one removed for a newer look. Take a look on Pinterest and Houzz for ideas.
What Is Your Budget?
What is your budget? Do you have enough for a major overhaul? Do you need one? Will changing the stones be the "pop" it needs? Maybe a new coat of paint will do the trick. This again is where it pays to do your research FIRST before you dive into your project.
Fireplace Makeovers – Replacing the stone or brick!
So you have a dated fireplace. Or perhaps you have a boring builder basic fireplace and you hate it. No matter the reason, you're done with how ugly your fireplace looks and you want to update it. The following are before & after pictures of homeowners that replaced stone or brick to transform the space! There definitely cost more than painting the brick, but the renovation costs vs. the value added to your home would definitely be worth the investment as budget permits.
Before & Afters
From the shiplap above the fireplace, the painted white brick to the new stone on the now square hearth, this trendy country chic fireplace transformation gives this room a warm and inviting feel. Check out complete renovations details at Fox Hollow Cottage.
This stunning transformation above received a trendy grey & white herringbone tile, the current trend in fireplace tile choices, new trendy white tiles for the hearth, and an updated mantel. What a difference to update this old brown brick to a stunning new look. Read Jenna Kate's blog Jenna Kate at Home for details on all three of her projects.
Boring and dull, this basic builder fireplace was transformed into a newer taller one surrounded by slate and installed with a white mantel. The fireplace was brought forward when the slate and mantel was added. This is not only a stunning transformation, it definitely adds value to your home and becomes a great focal point in the room. A sure pleaser for buyers if you're getting your house ready to sell or to guests if you're styling to stay.
The homeowners replaced their old brick with marble and added a mantel to give this fireplace a stunning transformation. Notice how the accessories on the mantel and wall complete the look. This transformation would definitely add value to any home regardless if you're styling to stay or staging to sell.
DESIGN TIP: If you plan on putting in a trendy reclaimed wood mantle above your fire place, you need to check your local building code to see how high the mantle needs to be above the fire place. Always check the building code before renovating your fireplace. There are building codes associated with fireplaces for obvious reasons so before you do a major overhaul yourself, find out what the codes are. If you're not sure, it's best to hire a professional. This is one area of your home where it doesn't pay to cut corners. The results could be disastrous.
Just another boring builder fireplace.The old brick was replaced by new stone and the fireplace received a fresh coat of black paint to make a stunning new focal point in the room. A relatively low cost renovation that increased the value of the home.
Painted Fireplace Ideas
To paint or not to paint? That is the question I get alot, like I mean ALOT, from clients regardless if they're styling their home to stay, or staging to sell.
This dated fireplace to the left needed a few coats of white paint that transformed the room as we see on the right. A nice fresh update for a dated fireplace.
The transformation is stunning with a coat of white paint, and a door & shelving added to the former that housed wood. Bookshelves were built on the right hand side to balance the look.
Photo: Better Homes & Garden
Read:
Painting Fireplaces White
The trend has been to paint over dated red or brown brick fireplaces all white. Homeowners are still doing this while some opt for a softer warm white to make the fireplaces less stark and harsh looking. We are also seeming some new trends in fireplace painting to whitewashing, using chalk paint and the most popular technique called German schmer which was the effect on German cottages and castles.
It's hard to believe that this is the same fireplace in the picture on the left. This fireplace received a much needed cleaning and a few cans of white paint. The mantel was built up and a built-in bookshelf was added and the dated log hole was covered up with a cupboard. Not only does a fireplace need to be updated, but what's around the fireplace quite often needs an update as well to finish the look. What a difference!
Whitewashing Fireplaces
A newer technique that is replacing painting fireplace solid white is called whitewashing. Its a more natural look than the pure stark white and keeps some of the original natural brick showing through.
The whitewash looks very natural. Its quite a transformation from a dated red brick fireplace. Check out the details on how to do this painting technique on Renovated Faith.
German Schmear Technique
German schmear is taking over the trend from painting fireplaces all white. Its a softer look that reflects the warmer softer colors from the cooler gray and white era that we are coming out of. Applying this look takes a little bit of practice. Start with a corner or area that is not visible before tackling the most visible spots.
Read:
Red Brick with German Schmear using Chalk Paint
If you're not sure about painting your fireplace with the German Schmear technique, trying using chalk paint. If you don't like what you did, you can wipe it off and try again. Check out DiyBeautify.com to get full how-to details.
Brown Brick with German Schmear
Lora of Cravity Designs uses a mortar wash (mortar + cement mixture) to create this cottage chic style fireplace. Read cravitydesigns.com for the full details of how to create this look.
German Schmear with Stone Fireplace
This stone fireplace received a lovely update using the German Schmear technique. It looks fresh and is also a great example of how to accessorize a fireplace that is off centered. Check Up to Date Interiors to read Kathy's technique.
Is your head spinning with ideas now? Which one are you going to choose? Do you need some design guidance to get you started in the right direction?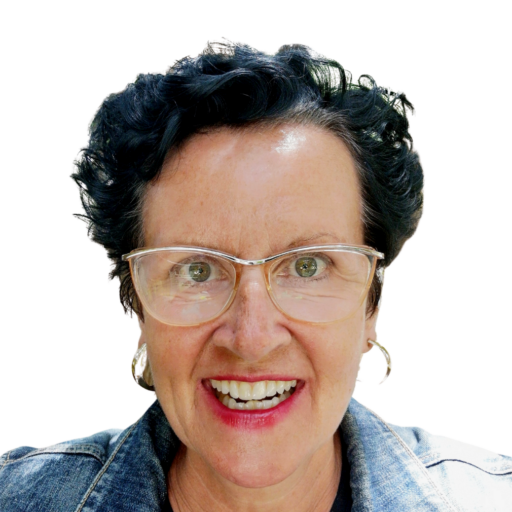 I help busy homeowners, just like you, to style their house to make it a stunning retreat, where they can live and enjoy their home. I help homeowners, make money beyond their wildest expectations from the sale of their house by guiding them when they're getting their house ready to sell.
Hi! I'm Debi Collinson. Interior Design Consultant. Color Consultant. Real Estate Investor. From a young age I grew up looking at blue prints, going on construction sites and offering my opinion on color selections.  My father, a Professional Engineer, and co-owner of a Design|Build|Engineering firm, gave me an early view and interest into the field of designing, building and decorating. Since 2006, I've been styling & staging homes to look like they belong in a magazine.
In my spare time, LOL, I buy "fixer uppers" to fix up & either sell for a healthy profit or to rent. I just flipped my 9th "fixer upper" and looking for my 10th. Sign up to receive my e-mails of how to make your home stunning, how to sell your house for top dollar AND how to become financially independent one fixer upper at a time. Check out my full bio & design credentials here.