How To Paint a Fireplace Screen
Giving your fireplace screen a new look is a quick and easy fix and all for the cost of a can of spray paint. This brass screen was screaming "makeover."
Remove Screen Carefully
The first step is removing the screen from the fireplace. Be careful not to "yank" it off because there are most likely screws in place keeping it intact and you don't want to rip it off the wall.
Next I cleaned the screen thoroughly using T.S.P. mixed into water. Check the package details for the ratio of T.S.P. to water. ( I used a little less T.S.P. than the container called for but it depends on the condition of the screen.)
Lightly sanded the screen with fine (120) sandpaper to remove dirt, debris, paint, and bugs ?
Clean the screen FIRST!
Now the fun part begins where you get to see the transformation. I laid down the screen outside with a groundcloth. (I didn't want to paint my grass black satin.) Its helpful if you can put old cans or something under the screen so it can dry sitting above your groundcloth and not get stuck to the cloth.
Spray Lightly!
I lightly sprayed the first coat. Lightly does it. Spraying lightly avoids dripping. Can you see the difference already when I only sprayed the left side? What a transformation a can of spray paint can have.
Use HIGH HEAT Enamel Spraypaint
I used Tremclad High Heat Enamel Black Flat spray paint from Lowe's for about $10.
You need High Heat Enamel spray paint when spraying items that are exposed to high heat like a fireplace grill or BBQ. Do NOT cut corners on this!
Spray Screen Insert a 2nd & 3rd Time if Necessary
I left the screen to dry for about an hour. Then I sprayed it all over again very lightly. I needed to come back a third time to get some spots that I had missed. It's better to do a couple of light coats, rather than 1 coat where the chances of the paint dripping are high.
Clean the Fireplace Before Putting the Screen Back
Before I put the screen back on, I wiped the smoke off around the stone with my earlier cleaning mixture of water & T.S.P.
Let's see the before picture again for fun.
The BIG Reveal: A Sleek & Contemporary Fireplace
Do you like the Travertine? We replaced the old cheap tile with new Travertine a few years ago. The tile upgrade & labor was less than $300. The can of spray paint was around $10. The total cost of this fireplace makeover was roughly $300. A very inexpensive upgrade that adds incredible value to your home!
What do you think? Are you inspired to refresh your fireplace screen now?
Need some design advice? Check out my online decorating, color consults & staging packages here.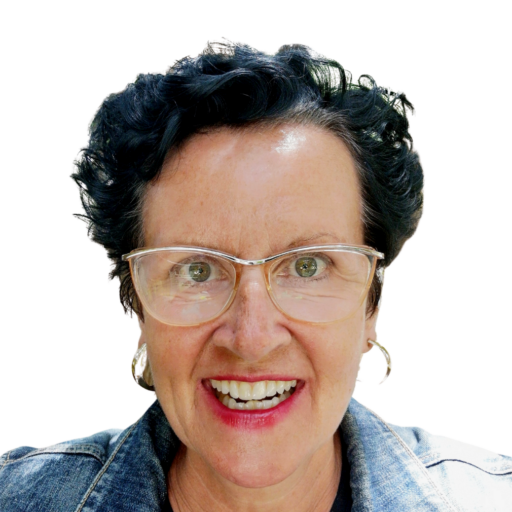 I'm Debi Collinson. Interior Stylist. Color Expert. Stager. Real Estate Investor. In 2006, at the request of a realtor, I staged my very first home. Staging houses was just starting to become popular. I was very nervous staging my first house, but the sellers liked their newly redesigned home so much that they turned down an offer for full asking price. I went back to design school and have never looked back. Since 2006, I have been staging & styling spaces to make them look like they belong in a magazine page, and buying "fixer uppers" to fix up & either sell for a healthy profit or to rent them out. I'm currently living in my 8th "fixer upper." Sign up to receive my e-mails of how to make your home stunning, how to sell your house for top dollar AND how to become financially independent one fixer upper at a time!