How to Choose Exterior Trim Color for Your House
Your trim can make or break the overall appearance of your house. If your trim is too skinny, your house may just feel off and you're not sure why.
If you have cream or earthtones on your exterior, and your trim blends in too much into the same color as the brick, siding or stone, the trim can appear non-exist and again, feel off. Trim is the icing on the cake. It's the earrings to your evening outfit. It's that extra something that gives the total look pop. It's meant to stand out and make a statement.
Trim color is not a one size fits all! You need to look at the exterior colors of your home like your brick, stone and/or siding colors(s), and the color of your windows.
WHITE HOUSES & WHITE TRIM
White trim on white houses is becoming a big trend in exteriors and quite frankly, it looks absolutely charming.
Photo: ModernDecor
White Vinyl Windows & Trim
Although you see home owners purchasing different colors in windows, white vinyl windows is still the predominant color choice among home owners. If you have white vinyl windows, its best to have your trim, fascia and columns of your house in a matching white color. Otherwise, your vinyl windows could stand out like a sore thumb does. There are other ways to provide color to your house like your front door and landscaping.
Photo: Home Bunch
Effective Trim Color Warm Colored Houses
Photo: The Best of DIY Ideas
If your brick, stone and/or siding is in the warm tones, a trim color in the warmer tones will enhance the house's overall appearance. Generally speaking, for light colored warm toned houses, your trim should be darker than the main color of the house. Similarly, if you house color is in the darker warm tones, trim in a lighter shade would complement the darker tones well.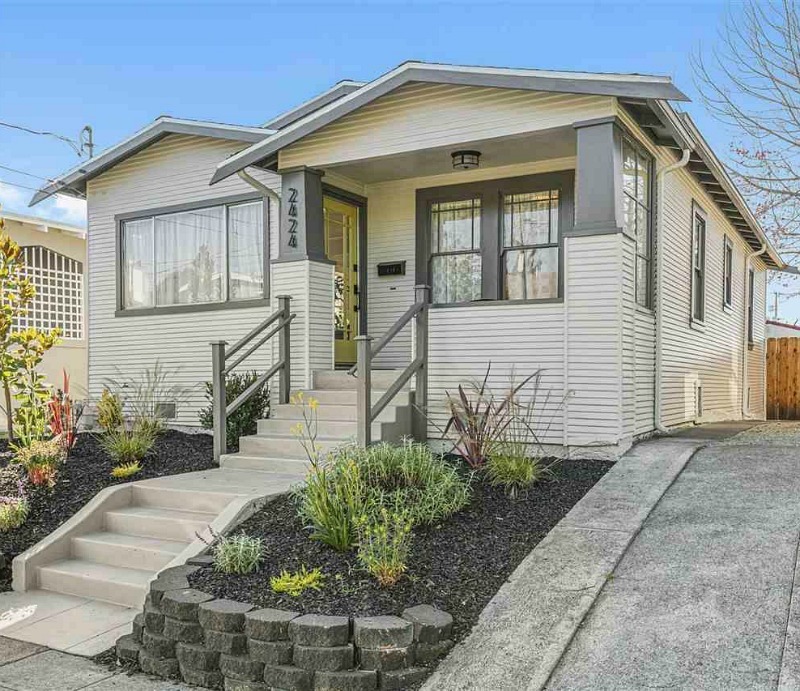 Photo: Hookedonhouses.net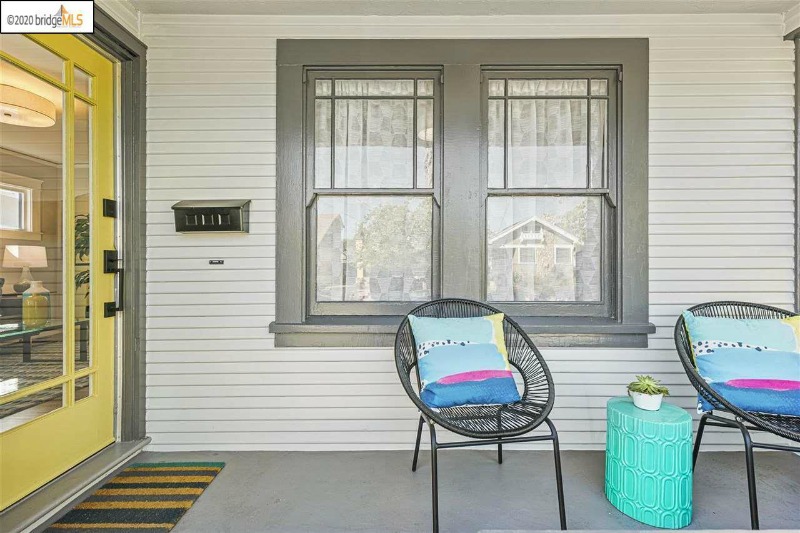 Photo: Hookedonhouses.net
This cream colored siding looks penonominal with the warm gray trim and cheery yellow front door and other accent colors.
Trim Needs to be at least 2-3 Shades Different than the House Color to Make a Positive Impact!
Photo: ExploreHuckabee
This trim color matches the siding but its too bland and it blends in to much to the color of the siding. If it was one to two shades darker, it would really make this house stand out so much better.
Is your front exterior in need of a makeover?
It's tired looking, and dated. Perhaps you've never liked the colors of your home when you have moved in. Do you need help picking the color of your exterior? trim? Siding? Front door?
Check out my online Exterior Paint Color Palette here.
The size of the window trim needs to be in proportion to your house.
For best results, make sure your trim is in proportion to your house. Skinny trim looks silly and off. Adding thicker trim adds curb appeal to your home which makes your house stand out better and would ultimately add value to your house.
Photo: Lovelyving.com
This trim is a nice thickness and the white looks stunning against the navy wood siding.
Do you have some good ideas for your trim now?
Feature Photo: JLP Homes
Related Reads:
How to Pick the Best Roof Color for Your Roof
Top 5 Color Choices for Garage Doors
Your Front Door says alot about your home. It can say, I'm warm and inviting, come on it. Or it can say, I'm tired and worn. Another day would be better.
What does your front door say? Need help picking a color that will make your front door make a positive powerful statement?
Check out my front door paint color e-design package here.
Does your garage door stand out in a negative way? Perhaps you bought the house with the existing color but its always bugged you. You want to change it but not sure of the right color.
Perhaps the color is out of date or the paint is chipping off over the years and it needs an update and refresh.
Check out my garage door paint color e-design package here.
About Debi Collinson. Designer. Real Estate Investor.
I help busy homeowners, just like you, to style their house to make it a stunning retreat, where they can live and enjoy their home.
I help homeowners, make money beyond their wildest expectations from the sale of their house by guiding them when they're getting their house to sell.
Hi! I'm Debi Collinson. Home Stylist. Stager. Real Estate Investor. It all started back in 2006, at the request of a realtor, where I nervously staged my very first home. But the sellers liked their newly styled home so much that they turned down an offer for full asking price. I went back to design school and the rest is history. — In my spare time, LOL, I buy "fixer uppers" to fix up & either sell for a healthy profit or to rent. I'm currently living in my 8th "fixer upper." Sign up to receive my e-mails of how to make your home stunning, how to sell your house for top dollar AND how to become financially independent one fixer upper at a time!