Deck vs Patio? Which should you choose?
As we're heading into warmer weather is upon us, we are all itching to move outside (literally). Perhaps you've been staring at dead space outside all winter dreaming of your outdoor space. But which should you choose?  Deck or patio?   What is the deciding factor?
Homeowners may use these terms interchangeably but there is a distinct difference and there's alot to consider.
A patio refers to an outdoor space placed directly on the ground. This area may be connected to the house or constructed in a separate part of the yard. Patios often have concrete bases or gravel to create the foundation first before stone, tile, brick, or pavement is laid down.  Most patios do not have a rail, and they may or may not be covered. The trend in patios are to create great entertainment spaces which can include a fire pit, built-in BBQ, outdoor kitchen and seating area.
Decks are typically constructed out of wood or plastic (wood-plastic composite). They can be built near the ground, but will have some type of support system to hold them up. Desks can be built off a lower floor of a home, or a higher level. Decks are typically enclosed with some type of railing (building codes take effect with deck building) and often the homeowner can have amazing views of their surroundings when built on a higher level.
Which should you choose?  Deck or patio?
Here's your answer…….. it depends.
Where do you live?
The first thing to consider is where you live and the style of your home. Some neighbourhoods, especially newer builds, decks are most popular. In older homes and older neighbourhoods, patios tend to be the choice.
What's the style of your home?
Some choices may be obvious. If you have a walkout from your kitchen or family room, a deck would be the best choice. If you have a walkout to a pool, then a patio would be the route to go. The physical layout and property characteristics play an important role. For example, if you have sloping yard or tree roots in the patio area, a patio will not work.  A deck will be the best option.
But what happens if your choices are not so obvious. Take the following into consideration:
How are you going to use the space?
What style of outdoor space do you like? How is your space going to be used? For large dinner parties, or small intimate groups? Is your style more traditional or more contemporary? It's best if you can think 5+ years out as how you think the space is going to be used.  This may be hard to visualize at the moment, but building a deck or patio is not a small expense when it comes to budgets.  So you want to make sure you can foresee your future demands for your outside space as much as possible.
Still not sure? Let's take a look at the pros & cons:
Should you choose a Patio?
Patio Pros
Wide variety of styles of options of stones in various shapes and textures or patterned concrete
Typically, patios are easier to install if you have relatively flat ground
Typically patios are less expensive than building a deck comparing equal size for equal size
Easy maintenance (if installed properly)
Longevity (again, if installed properly)
Patio Cons
There can be a lot of intensive construction required underneath a patio, especially in areas with a lot of ground movement where reinforcement is needed or levelling of the ground is needed. Patio can shift and become uneven if the underneath is not done properly from the beginning
Can be a quicker and easier contruction than a deck
Impact on the environment when using concrete
Patios are perceived to have less of a return on your investment compared to a deck but it would still be seen as adding value to a home if the patio is installed properly, and it a well thought out design that looks good and is a great outdoor space for family and friends
Should you choose a deck?
Deck Pros
Wood decks look really great if done properly and can be a great outdoor entertainment space for family and friends
Decks typically have a better return on your investment when installed properly and its a well executed plan to offer a great outdoor entertainment space
Natural looking material
Wood-plastic composite decks (a hybrid product of wood fibers and recycled plastic) is a dense, heavy, and weather and stain resistant deck board that won't splinter, warp, rot,or split. They will not need replacing one day.
Deck Cons
Its more labor intensive to build a deck than a patio and often requires hiring a professional depending on the complexity of the design
Wood decks are high maintenance (requires regular oiling, staining or painting)
Longevity – wood decks will need replacing one day (more of an issue with untreated softwood decking)
Wood-plastic composite decks will not replacing but are higher in cost which needs to be factored into consideration
Wood decks typically cost more money than patios comparing when comparing equal size
Are decks or patios cheaper?
Adding or updating an existing outdoor space will definitely add value to your home be it a deck or a patio. A deck typically adds more value to a home than a patio, but an extensive patio with expensive stone, can definitely add more value than a standard one level deck.
The key to adding value to your home with this renovation, is to take your time in the planning stage, do your research to design an outdoor space that not only suits your family needs, but is fitting for the style of your home and the type of neighborhood that you live in. Check out outdoor living spaces on pinterest and other online places.  Look online at listings in your neighborhood to see what type of outdoor spaces that other homes in your area have. Don't just look at one or two, but try to get a feel for a variety of different patio & deck styles and designs.  Doing your homework up front, will save you alot of time, money and aggravation.  In the end you will be so glad that you did this.
Is a deck or patio better for resale?
Decks have a hire resale value than a patio.  Generally speaking, you will receive 50% back in your sale from your patio expenses. BUT there are some pretty nice stone patios out there that definitely add value to your home.
Be careful though not to over OR under renovate for your neighborhood. Also if you are getting your house ready to sell soon, and will want to consider checking out your neighborhood to see what your competition would be.
Related Posts:
I help busy homeowners, just like you, to style their house to make it a stunning retreat, where they can live and enjoy their home. I help homeowners, make money beyond their wildest expectations from the sale of their house when they're getting their house to sell.
Need help?
Need some design advise, a color consult or need to pick my brain on the direction for a project you're about to start? Check out my online e-design packages here.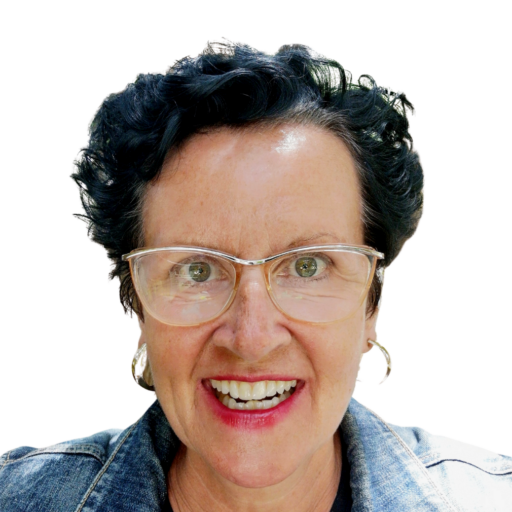 Hi! I'm Debi Collinson. I'm a Designer & Real Estate Investor. — My design advise to the world is … styling your home is the BIG secret in having an Instagram worthy home as opposed to a ho hum look. — My superpower is about styling to make your home stunning all while adding value to your home at the same time! — From a young age I grew up looking at blue prints, going on construction sites and offering my dad my opinion on color selections. My father, a Professional Engineer, and co-owner of a Design|Build|Engineering firm, gave me an early view and interest into the field of interior design and flipping houses. Since 2006 I've been creating magazine worthy homes for clients whether they're styling their home to stay and enjoy, or staging their house to sell for top dollar.  Sign up to receive my e-mails of how to make your home stunning, how to sell your house for top dollar AND how to become financially independent one fixer upper at a time!