Are you doing the renovation your home needs the most?
I was watching one of the first episodes of the new HGTV shows, Leave It to Bryan, where a couple invites Bryan Baeumler, General Contractor & TV Host, into their home to show him what room they Bryan & his crew to renovate. What they didn't realize was that Bryan got to decide which room he thought needed renovating the most. The unsuspecting couple showed him around the house but focused on the kitchen because that's the room they wanted done. Once they found out that Bryan got the final say, the couple left hesitantly but were confident that Bryan would pick the kitchen. After all, wasn't that the obvious choice?
They came back the next day shocked to find that Bryan had started on the basement. He had noticed water damage in the basement and felt that this was the higher priority. When the crew opened up the walls, they found a major mildew issue, so much so, that the crew stopped all work immediately, concealed the area, and brought in experts on handling mildew.
On one staging consult, I was going through the home taking the lead from the clients. The first room we started with was the living room of course. Their concern was the layout of the living room, and if the couches were too big for the room which they were. We discussed several options and came up with a solution that they were happy with. The next was a spare bedroom that had a mattress on the floor. We discussed several options of making the room look great which they agreed to. We went into their bathroom and they said they would declutter but there wasn't much to be done there. I opened up the shower curtain and found MOLD all around the bathtub.
We went into the kitchen and their big question was what light should they use for their eat-in area since it was their only eating space. I looked up at the light and noticed the ceiling had water damage.
We went downstairs to take a look at the washroom that he wanted to finish before he listed his house. Before we even made it halfway downstairs, you could feel the dampness in the basement.
The focus of the staging consult moved from showing casing their house by rearranging furniture and bringing in accessories, to defining and repairing the necessary repairs needed for the home if they wanted to get a good price for their house. The staging was put on hold, while the homeowners brought it the necessary trades to get the repairs done to their home.
These are extreme examples of what can happen if we ignore warning signs in our home but I think we all have the ability to put off a roof repair or a moisture issue for a year or two in favor of the fancy renovation that will ooh & ahh our friends. And if we were a little honest, we probably all have put a leaky faucet on hold for a little while in order to buy that stunning chandelier or that new piece of furniture that we really wanted. But putting off that leaky faucet in the bathroom for example, can create a real nightmare if left unattended.
Are there things broken or repairs that need to be done immediately. In other words, if you DON'T do them, are you living in a hazardous space. Is there structural damage? Mold or mildew in the home? Old electrical wiring that needs to be updated and made to code? Water damage? Is there an insect or rodent infestation? These things need to be done first BEFORE any renovations are done on a home.
If you're not sure, its wise to take the time now and walk around each room noting all small & big repairs that need to be done. Prioritize which is the most important to do (not necessarily the easiest) and tackle them one by one. Putting off small repairs can become very costly if they are not attended to in due time.
And yes, the couple in Bryan's show was very happy with the end result !
Need some design advise? Color advise? Want to pick my brain for an hour or two?
Check out my online e-design, e-color consults, e-staging packages here.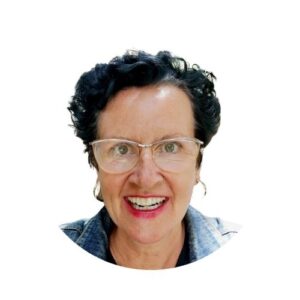 Hi! I'm Debi Collinson. I'm an Interior Design Consultant, a Color Consultant and a real estate investor.
My design advise to the world is … styling your home is the BIG secret in having an Instagram worthy home as opposed to a ho hum look. — My superpower is about styling to make your home stunning all while adding value to your home at the same time! — It all started back in 2006, at the request of a realtor, where I nervously staged my very first home. The sellers liked their newly styled home so much that they turned down an offer for full asking price and stayed. I went back to design school and the rest is history. I've been working my "magic" with hundreds of clients to create a stunning retreat whether they're styling to stay or staging to sell! In my spare time, LOL, I buy "fixer uppers" to fix up & either sell for a healthy profit or to rent. I'm just flipped my 10th "fixer upper." Sign up to receive my e-mails on how to make your home your stunning retreat, how to sell your house for top dollar AND how to become financially independent one fixer upper at a time!