Why you need to make goals for your home!
We have career goals, fitness goals, and we have a bucket list usually of faraway
destinations that we want to travel to. BUT do you have goals for your home? Whether you've been in your home for only a few months, a few years, or many many years, there are areas of your home that needs refreshing, updating or repairing on a yearly basis. It's important to set goals for your home to keep increasing the value of your home.
Where to Start?
Setting house goals can be overwhelming if you try to do too many goals for one year. Take a walk around your house with a clip board and pen in hand. Write down what you WANT to this year like painting the front door and putting on a back splash in the kitchen. Also be sure to jot down some goals that you REALLY need to do like fix a leak in the basement or caulk around the windows. Write everything down that comes to mind. You can prioritize later.
You should have both short-term and long-term goals. A short term goal would be painting the powder room in a week-end or repairing a hole in the wall. A long-term goal would be to refinish the basement, or putting in new flooring. Try to mix it up. Having too many short-term goals may mean that you could be missing a to do's that your house really needs. Having too many long-term goals will exhaust you and leave you feeling frustrated.
Have BOTH decorating AND maintenance goals
It's easy to focus on the fun goals: shiny new bathroom faucets, new paint colors
in the bedrooms, and fancy lights in the living room. But it's equally important to do maintenance on your house to keep the value in your home and to avoid an issue that could become an expensive nightmare later on. We've all heard of the scenarios where people ignore small leaks in a basement only to discover a costly mold issue months later that could have been avoided.
Once you have your list done, you need to narrow it down. Take a good look and see what you want to do, what needs to be done, realistically the amount of time you have to do these projects or manage them if you contract them out, and your budget for these projects. Keep in mind, projects can go over budget, so you should allow 10% more than you think you need. 3- 5 goals per your decorating and maintenance list is a realistic place to start.
Here's what your goal list could look like:
Decorating Goals:
Paint the front door a POP of color
Upgrade the hallway lights
Restyle the entryway
Paint the kid's bedroom
Renovate the basement media room
Maintenance Goals:
Remove mold & recaulk the bathtub area
Cut the branches hanging over the roof
Declutter the basement
Remove mold in the basement before doing renovation
Buy a new washer & dryer
Revisit Your List Monthly
Try to revisit your list monthly to cross off the goals that you worked on, and remind yourself what you still need to do before the end of the year. This also gives you a chance to tweak your goals. Perhaps that tiny slow drip has become a steady stream and needs more immediate attention. Maybe you need to save more for that kitchen renovation you really wanted.
Go grab your computer and write down your home goals right now! Don't wait! Do it now! What did you write on your home goals list?
Check this design & renovation posts out for some inspiration:
What Color Should I Paint My Front Door?
Are You Doing the Renovation that Your Home Needs the Most?
10 Ways to Declutter Your Home
Deck vs. Patio: Which One Should You Choose?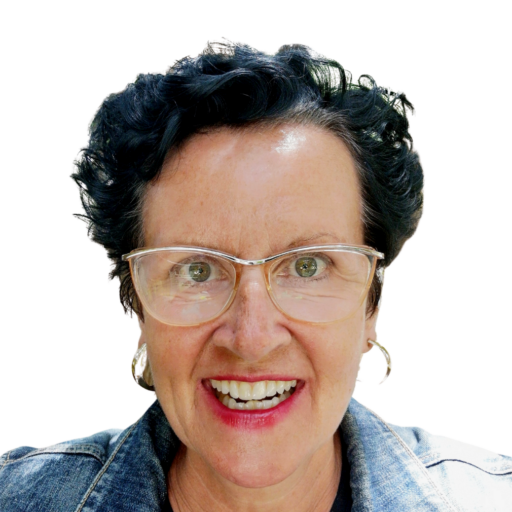 Need some help?
Hi! I'm Debi Collinson. I'm an interior designer consultant, color consultant & real estate investor.
I can help you with your design projects anywhere from helping you choose colors, picking out flooring, lighting, furniture, or helping you design the whole project with your ideas & suggestions.
My design advise to the world is … styling your home is the BIG secret in having an Instagram worthy home as opposed to a ho hum look.
My superpower is about styling to make your home stunning all while adding value to your home at the same time!
From a young age I grew up looking at blue prints, going on construction sites and offering my opinion on color selections. My father, a Professional Engineer, and co-owner of a Design|Build|Engineering firm, gave me an early view and interest into the field of designing, building and decorating.
In 1996, I bought my first fixer upper and started pursuing my dad's dream. In my spare time, I buy "fixer uppers" to either fix up and rent out, or flip them to sell for a healthy profit. I just flipped my 9th "fixer upper" in the most challenging real estate market ever and am looking for my next rental investment.
In 2006 I nervously staged my first house when staging was just becoming a thing. The sellers liked their newly styled home so much that they turned down an offer for full asking price and stayed. I went back to design school and the rest is history. I've been working my "magic" with hundreds of clients to create a stunning retreat whether they're styling to stay or staging to sell! Sign up to receive my e-mails on how to make your home your stunning retreat, how to sell your house for top dollar AND how to become financially independent one fixer upper at a time!
Click here to read my full story & my design accreditations.