Outdoor Wall Lights for Your Front Door
Your outdoor wall lights make a positive or negative statement about your exterior front entryway. Perhaps you have recently painted your front door and/or your exterior and your landscaping. Your outdoor wall lights are like the piece of jewelry on your outfit. It can help it look amazing, or it can drag down the overall appearance. Check out my top 10 recommended outdoor wall lights. Be sure to check out my comments on what design style they fit with most.
This post contains affiliate links. That means if you click and buy, I may receive a small commission (at zero cost to you). Please see my full disclosure policy for details. I ONLY recommend products that I LOVE 🥰 and have 4-5 star ratings.
Copper Outdoor Lantern that will update your traditional home
Comes in brass and bronze
Available in different sizes
Contemporary Style suitable for front entrance townhouse or home
Affordable pricing – could have matching scones for your garage as well
Available in many colors including black & bronze
Amazon's Choice
Trendy updated version on the classic wall lanterns
Available with a light sensor or motion sensor version
Modern & contemporary lighting to enhance your outdoor charm
Suitable for modern & contemporary exteriors
Available in matt black, bronze & aluminum
Super cute black & wood texture outdoor lighting for front door, patio or garage
Available in one or two pack
Suitable for modern, coastal, mid-century, farmhouse styled exteriors
Very reasonably priced
Stunning black, round shape – If you're looking for a cute & contemporary outdoor light fixture that's something different from your neighbors, then you've found it here
Sleek, contemporary, different suitable for modern, mid-century, coastal exteriors
Reasonably priced
Very popular design style for vintage, farmhouse, coastal exteriors
Available in different sizes
Available in satin black, bronze, or galvanized silver
Amazon's Choice
Modern updated version of a traditional oil bronzed rub coach lantern
2 pack
Suitable for traditional exteriors
Suitable for front door, porch, and garage area
Modern take on a Classic Coach Outdoor Lantern
Adorable modern take on a classic coach lantern
Available in matt black
Suitable for traditional exteriors
Would be appropriate for the front door, porch, and garage
Contemporary design for modern, contemporary, coastal exterios
Suitable for front door, patio, garage doors
Very reasonable priced
Don't forget the light bulbs….
Undimmable high brightness warm light
Clear glass
Available in pack of 4 or 8
Feeling Overwhelmed?
Does picking out furniture, finishes and/or a paint color overwhelm you? I offer several different color consult, design packages & staging packages. I guarantee my work. I will make sure you're happy. Let me help you take the stress out of choosing a paint color for you.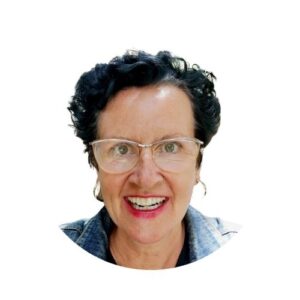 Hi! I'm Debi Collinson. Designer. Color Consultant & Real Estate Investor.
I grew up learning how to read blue prints, going on construction sites and helping my dad, an Engineer|General Contractor|Co-Owner of a Design|Build|Engineering firm pick out paint colors for his buildings. Since 2006, I have been styling & staging hundreds of homes to make them look like they belong in a magazine page whether the client is styling to stay or staging to sell.
In my spare time, LOL, I buy "fixer uppers" to fix up & either sell for a healthy profit or to rent. I'm currently looking for my 10th "fixer upper." Sign up to receive my e-mails of how to make your home stunning, how to sell your house for top dollar AND how to become financially independent one fixer upper at a time! Read my full story including my design credentials here.