Paint a Minecraft Pumpkin for Halloween Decorations
Disclaimer: This DIY project will NOT add value to your home NOR will it make your home stunning. BUT it will make you the coolest house on the street! And who doesn't want that?
Minecraft pumpkins are fun and easy to make. A little time consuming than a regular pumpkin but you'll be the most talked about house on the street!!! And its a fun afternoon project that you can do together with your kids. A win win!
My son loves everything minecraft and when we were trying to come up with a different pumpkin idea than what is already out there, this smart kid said let's do minecraft pumpkins mom! Great idea!
I searched minecraft characters and we came up with the two most recognisable faces. I also did a quick shop to the dollar store for painting supplies and we were ready to make creeper pumpkins.
First cut the top off and take all the seeds etc out of the pumpkin. Draw the face with a thin magic marker. When I googled the creeper face, I made a patter so that I was able to get the squares correct. I didn't trust my freehand. It doesn't have to be perfect because you're going to paint over it anyway. Next cut the eyes and the mouth out before you start to paint. Now you're ready to paint.
Next is painting the pumpkins. I mixed up the green playing with color until I got the "minecraft green." Paint each pumpkin. Using a wide brush to paint is the easiest. We painted just to the bottom of the pumpkin to cover all the orange. Depending on the quality of your paint, you might need two coats to cover the pumpkin. We painted the edges of the eyes and mouth with a very thin brush dark gray for both pumpkins to give it a scarier look.
We just did two pumpkins but you can go all out and have a creeper collection. It was alot of fun and a big hit among the boys in particular with remakrs like "WOW minecraft pumpkins" and "look at those cool pumpkins." Now you have the coolest pumpkins on the street!
Do you need decorating, styling, color or staging advise?
Check out my online e-design services here.
Hi! I'm Debi Collinson. I'm a decorator, stylist, color expert, stager and real estate investor.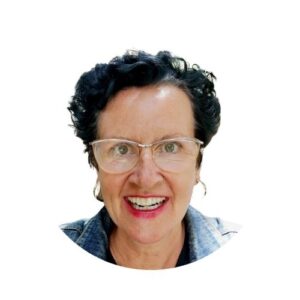 — My design advise to the world is … styling your home is the BIG secret in having an Instagram worthy home as opposed to a ho hum look.
— My superpower is about styling to make your home stunning all while adding value to your home at the same time! — It all started back in 2006, at the request of a realtor, where I nervously staged my very first home. The sellers liked their newly styled home so much that they turned down an offer for full asking price and stayed. I went back to design school and the rest is history. I've been working my "magic" with hundreds of clients to create a stunning retreat whether they're styling to stay or staging to sell! In my spare time, LOL, I buy "fixer uppers" to fix up & either sell for a healthy profit or to rent. I'm currently living in my 9th "fixer upper." Sign up to receive my e-mails on how to make your home your stunning retreat, how to sell your house for top dollar AND how to become financially independent one fixer upper at a time!