Back to School Dorm & Bedroom Ideas That Every Student Wants and Needs
It's back to school time. Whether you have a teen going into high school or one of your kids off to college or university, its the time of year when we take a look at what our kids have, and what they may need for the upcoming school year. For some you may be starting from scratch to get your kid off to school, for others you may need to add just a few necessities and perhaps a few fun things for your student to get ready. I have complied a list of my recommended items for those essentials and some of those fun things as well that will add to any student's room décor.
This post contains affiliate links. That means if you click and buy, I may receive a small commission (at zero cost to you). Please see my full disclosure policy for details. I ONLY recommend products that I LOVE 🥰 and have 4-5 star ratings & have a large number of solid reviews. Plus I will add my Designer Tips of when & where to use the product in the description below.
The items I've recommend ship with prime. Not an Amazon Prime member. No problem! Just click on my link and you can become an Amazon Prime Member. Amazon Prime members
Here are the advantages to being an Amazon Prime member:
FREE shipping on Prime items
Access to Prime Video
FREE eBooks and magazines for download
Prime Music
Access to streaming and downloading hit TV shows and movies
Exclusive Black Friday deals
Please turn your ad block off to be able to see my recommended products.
24% off regular price
Thin, light, premium design Samsung laptop
Advanced security, built-in ports
High quality video camera
High quality screen available in two sizes – 14″ or 16″
This study | computer desk is large enough for a computer, has drawers
Available in three different sizes
Available in 3 different colors, white, black or vintage
Simple affordable study | computer desk
Available in two different sizes
Available in black, brown or white
Trendy gold lamp that is perfect for a desk, bedside table or even in a living room
18″ high
Linen Shade
Amazon brand
Simple affordable study | computer desk chair
Available in many colors
Amazon's Choice
Ergonomic computer chair with wheels
Has arms that flip up when not needed
Lumbar support
Available in several colors
Soft & cosy 5 piece comforter + sheet set that is a good alternative to down
Easy to care, great value for your money
Available in different colors
Available in different sizes
Shredded memory foam that is not to hard or not to flat for a good sleep
Bamboo fabric with removable washable cover
Available in different sizes
Adorable & trendy look
Best Seller
Available in many different colors
Available in different sizes
Super fun throw pillow for any college dorm
18″ x 18″ size
Cover only, insert not included
Super cute Boho washable rug perfect for your college student's living room or bedroom
Available in different sizes
Washable!!!
2 super cute boho 12″ x 20″ pillows to co-ordinate with the washable living room or bedroom rug
Also available in lots of fun different styles & colors for the dorm room
Cover only. Insert not included
Amazon's choice
Comes in different bed sizes
3″ or 4″
A great addition to any space
Full length, full body, full arch mirror for your living room or bedroom
Available in gold or black
Amazon's Choice
This super cute mini fridge is perfect to store beverages & snack for those late night cramming sessions
Compact – can fit anywhere
Comes in 5 different colors
Great for late night studying
Adult size reading pillow with removable cover
Comes in 3 different colors
Fun glow in the dark basketball every dorm room needs
Light up LED light for night time games
Comes in several sizes
Feeling Overwhelmed?
Does picking out furniture, finishes and/or a paint color overwhelm you? I offer several different color consult, design packages & staging packages. I guarantee my work. I will make sure you're happy. Let me help you take the stress out of choosing a paint color for you.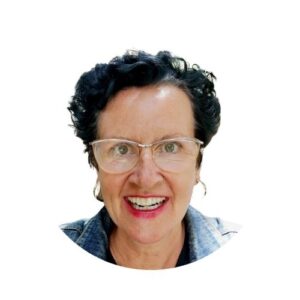 Hi! I'm Debi Collinson. Designer. Color Consultant & Real Estate Investor.
I grew up learning how to read blue prints, going on construction sites and helping my dad, an Engineer|General Contractor|Co-Owner of a Design|Build|Engineering firm pick out paint colors for his buildings. Since 2006, I have been styling & staging hundreds of homes to make them look like they belong in a magazine page whether the client is styling to stay or staging to sell.
In my spare time, LOL, I buy "fixer uppers" to fix up & either sell for a healthy profit or to rent. I'm currently looking for my 10th "fixer upper." Sign up to receive my e-mails of how to make your home stunning, how to sell your house for top dollar AND how to become financially independent one fixer upper at a time! Read my full story including my design credentials here.